Community & Environment
|
Media Call: 11 year-old Straw No More 'Strawbassador' Emily Walker will lead Townsville plastic beach clean-up to mark Coastcare Week at Three Mile Creek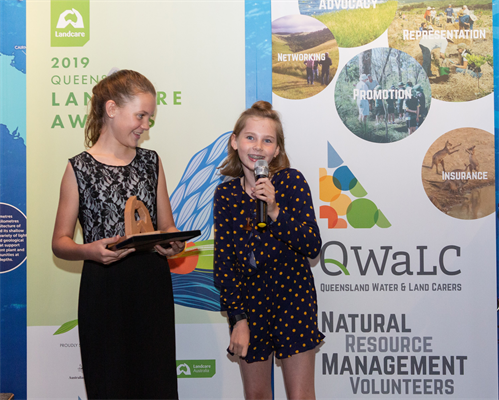 Media Call – Interview Opportunities
DEC 4, 7am - Eleven year-old Straw No More 'Strawbassador' Emily Walker will lead Townsville plastic beach clean-up to mark Coastcare Week (Dec 2 – 8) at Three Mile Creek.
Available for on-site interview, Emily and nine year-old Emmerson Corkill will inspire volunteers to clear up plastic at popular fishing spot.
Along with Straw No More's Molly Steer, Emily recently won the Virgin Coastcare Award at the 2019 Queensland Landcare Awards and will go on to represent the Sunshine State in the same category at the National Landcare Awards next year.
WHEN: Wednesday December 4
ARRIVE: 6.50am for 7.00am start
**Accessible street parking for media and attendees is available
Running December 2 – 8, Coastcare Week celebrates community volunteer groups made up of everyday Australians who care passionately about the protection and management of our coastal and marine environments. Thousands of volunteers from across the country form more than 500 Coastcare groups and, alongside their Landcare peers, put into action long-term, practical solutions in their local areas to look after and improve our natural resources.
Landcare Australia supports, promotes and raises funds for the Coastcare group movement across Australia.
*Straw No More was founded by then 9 year old Molly Steer in Cairns in 2017. The core model of the organisation was to eliminate plastic straws in schools across Australia. Since then the Strawbassador program has been launched to empower young people around the nation to help spread Molly's message about single-use plastic reduction.
For Editors, please keep award and sponsor name in copy
Images will be provided after event
FOR FURTHER INFORMATION PLEASE CONTACT:
Stephen Milton, Communications and PR, Landcare Australia
T: 02 8440 8803 M: 0423 584423 E: stephen.milton@landcareaustralia.com.au
925092