Breast Cancer Network Australia
Gold Coast hosts breast cancer conference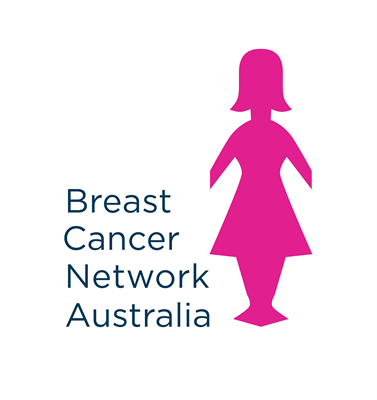 The latest in treatment and living well after a diagnosis will be the headline topics at Breast Cancer Network Australia's (BCNA) survivorship conference at the Royal Pines Resort this weekend.
Almost 500 people are expected to be diagnosed with breast cancer on the Gold Coast this year, making it the most common cause of cancer for women in the region.
Around 250 Queenslanders will attend the conference, entitled "Together Towards Tomorrow".
The program will feature information and advice from breast cancer specialists and other health professionals, inspiration from Olympian and breast cancer survivor Raelene Boyle and opportunities for survivors to meet others going through a similar experience.
The conference will also include a separate program for people living with metastatic breast cancer. This session will look at advances in metastatic breast cancer treatment and care, and discuss strategies to cope with the emotional impact of living with a terminal condition.
BCNA CEO Kirsten Pilatti said the Gold Coast conference represented an opportunity for people living with breast cancer to learn more about new developments in treatment and meet other people going through a similar experience.
"We continue to see new developments and it's important that women and men with breast cancer have access to the most up-to-date information possible about treatment, research and living well after a diagnosis."
"We know that Queenslanders are often required to travel long distances to access treatment and BCNA is committed to helping people find the information and support they need to make informed choices about their health," Pilatti said.
Queensland breast cancer statistics
· 3539 Queenslanders were diagnosed with breast cancer in 2016
(the most recent statistics available).
· Breast cancer is the most commonly diagnosed cancer in women.
· Breast cancer incidence rates increased by 0.8 per cent per year from 2004-16.
· Breast cancer mortality rates decreased 1.9 per cent from 1993-2016.
# # #
Media opportunity
A BCNA field of women will be erected on the Amici lawns at Royal Pines with a tribute held between 4:00 and 4:30 pm. BCNA board member Raelene Boyle, BCNA CEO Kirsten Pilatti and breast cancer survivors will be available for interviews.


Andrew Ellis Ɩ Media Manager
aellis@bcna.org.au
03 9805 2576 Ɩ 0478 219 333
aellis@bcna.org.au
bcna.org.au
922180