Australian Institute of Sport
Reminder | The beach comes to Canberra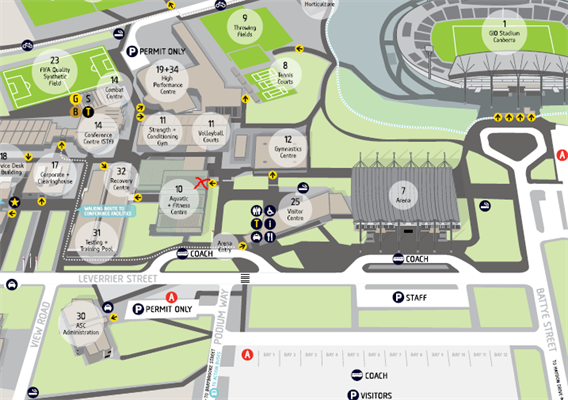 THE BEACH COMES TO CANBERRA
27th September 2019


Two of Australia's best beach volleyball players will be in Canberra on Friday to officially open an Australian-first all-weather beach training facility at the Australian Institute of Sport (AIS).
2019 World Championship Bronze Medallists Taliqua Clancy and Mariafe Artacho del Solar will be available alongside Volleyball Australia CEO Andrew Dee and AIS Chief Operating Officer Robert Medlicott.
WHAT: Indoor Beach Volleyball facility opening at AIS
WHEN: Friday 27th September 2019
TIME: Vision available from 11.15am with formalities commencing at 11.30am
WHERE: UPDATED - AIS Volleyball Courts, Building 11 – enter via the Aquatic and Fitness centre public entrance
Leverrier St, BRUCE
(map attached)
WHO: Andrew Dee – Volleyball Australia CEO
Taliqua Clancy – Australian Beach Volleyball Player
Mariafe Artacho del Solar – Australian Beach Volleyball Player
Robert Medlicott - AIS Chief Operating Officer
MEDIA NOTE:
Volleyball Australia Centre of Excellence athletes will be using the facility from 11.15am for vision opportunities with formalities commencing at 11.30am. Individual interviews will be available post-formalities on request. A VNR including a time-lapse of the facility build will be made available post-event.
Media contact: Sarah Browne 0402 494 503 or sarah.browne@ausport.gov.au
921727