New Stories and New Players Showcase History of Indigenous Football Players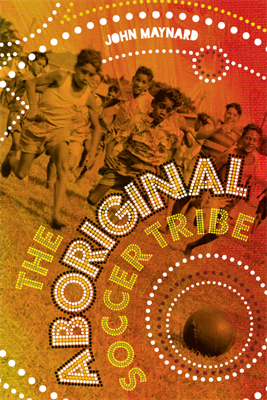 12 September 2019
New Stories and New Players Showcase History of Indigenous Football Players
A second, revised and updated edition of Professor John Maynard's The Aboriginal Soccer Tribe reveals new players, new stories and more events since the first edition published more than eight years ago.
Maynard says he felt it was time to expand and update the book with more of the incredible stories that he has uncovered about the relationship between the first Australians and football.
Amongst the many stories Maynard relates is a proposal to send six or seven Aboriginal players on a football tour of England in the 1880s. The tour didn't go ahead but Maynard wonders about the impact this would have had on the development of sport over subsequent decades.
Maynard has also included a new chapter on Australian players of Islander background including three greats of the game: Frank Farina, Archie Thompson and Tim Cahill, as well as a chapter on the Indigenous women who have played for the Matildas.
The Aboriginal Soccer Tribe is no ordinary sports book.
It shows how several generations of Indigenous players often found greater acceptance on the pitch than off it, as well as the impact of oppressive government policies that denied opportunity to Indigenous Australians for decades, including the opportunity to follow a sporting dream.
The book relates Aboriginal and Torres Strait Islander involvement in football with a depth of knowledge, insight and observation that is a unique mix of Indigenous storytelling with academic research and history, set against Maynard's personal connection with, and passion for, the game.
Maynard, who was appointed Chairman of Macarthur FC's Indigenous Football Academy in May, also sets out what he would like to see football authorities do to get more young Indigenous players into the game.
The Aboriginal Soccer Tribe is the latest book from Fair Play Publishing, which specialises in publishing football books.
It is available from 16 September in paperback at a RRP of $34.99 from good bookstores, Amazon and directly via Fair Play Publishing, or as an e-book on Kindle and iBooks.
ENDS
Media are invited to attend the launch of The Aboriginal Soccer Tribe in Sydney on Friday September 13 at Gleebooks, Glebe, at 6.30pm with special guest, Professor Larissa Behrendt.
For review copies or further information: contact Fair Play Publishing on 0432 64 77 29 or email sales@fairplaypublishing.com.au.
For interviews: Contact John Maynard on 0408 416 886
920997