Alexander Mackie and City Arts Institute reunion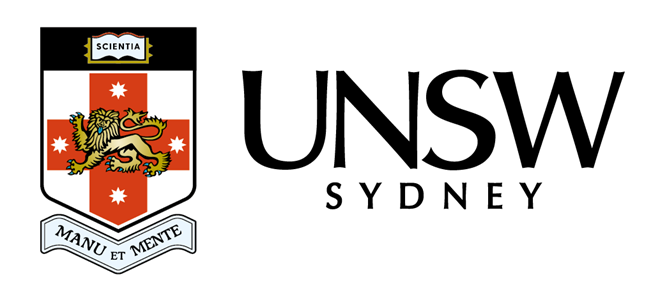 FOR IMMEDIATE RELEASE: WEDNESDAY 4 September 2019
Alexander Mackie and City Arts Institute reunion
Now known as UNSW Art & Design, the Paddington campus is celebrating its rich history with a reunion celebration, campus tours, and an opportunity to catch up with former staff and students. If you would like an invitation, or just to reconnect, please contact k.bell@unsw.edu.au
UNSW Art & Design can trace its origins back to the Sydney Mechanics' School of the Arts (SMSA), the oldest operating School of Arts in Australia. SMSA was founded in 1833 out of the progressive, forward-thinking Scottish movement that aimed to provide open access education for the working classes.
For the 180 years since then it has variously been known as Sydney Technical College, the National Art School, Alexander Mackie College (1958-1974), Alexander Mackie College of Advanced Education (1975-1981), and the City Art Institute (1982-1989). However, despite the name changes, one theme has remained a core part of the institution's DNA; a commitment to high-quality academic excellence, coupled with a focus on studio-based practice.
Ross Harley, Dean, UNSW Art & Design and UNSW Chair Arts & Culture said today:
"It is a distinct pleasure to invite our Alexander Mackie and City Art Institute alumni to come back to the UNSW Art & Design campus. Whilst it has changed over the years, our Paddington site has always been a place of education and learning, and the artists, designers, makers, creators and teachers here continue the tradition by embracing the exploration of a thoughtful connection to technologies that benefit human-to-human interaction. We are delighted to celebrate this heritage with our esteemed alumni."
Today UNSW Art & Design is recognised as one of the world's leading art and design schools, with an outstanding record for producing critically acclaimed artists, designers and media creators. We lead Australia with a focus on media innovation and emerging technologies.
UNSW Art & Design is pleased to host an evening reception where you will have the opportunity to catch up with old friends and meet other alumni and former staff who are part of the Alexander Mackie and City Art Institute story. Reacquaint yourself with the campus and see what has changed by joining student led tours of the UNSW Galleries (formerly The Ivan Dougherty Gallery) the Makerspace, the Creative Robotics Lab, and the EPICentre.
We look forward to welcoming you to the UNSW Art & Design alumni community and celebrating the Faculty's rich history, past achievements, and its gradual evolution into a multidisciplinary art and design school specialising in media innovation and emerging technologies.
---
Registrations are now open on Eventbrite
As this is a private event for our Alexander Mackie and City Art Institute alumni, please enter the CODE: AMC2019 when prompted.
You are welcome to contact Keri Bell our Alumni & Engagement Coordinator if you require assistance. k.bell@unsw.edu.au
RSVP: http://unsw.to/AMC-CAI
Update your details
Please update your details so we can keep you posted on the reunion event details: http://unsw.to/AMC

Facebook Group
http://unsw.to/AMCCAIgroup
Share memories and photos
To share memories and photos from your time as a student at the Alexander Mackie College or City Art Institute, please visit the dedicated Facebook group or contact Keri Bell:
Keri Bell
E: k.bell@unsw.edu.au
T: +61 2 8936 0705
-ENDS-
Media contact:
Emma Kirby, UNSW Sydney Art & Design Faculty, (T) +61 (02) 8936 0744(M) +61 425 282 013 e.l.kirby@unsw.edu.au
Editors Notes:
920586