Community & Environment
|
Empower women this September, Become a "Woman for the World"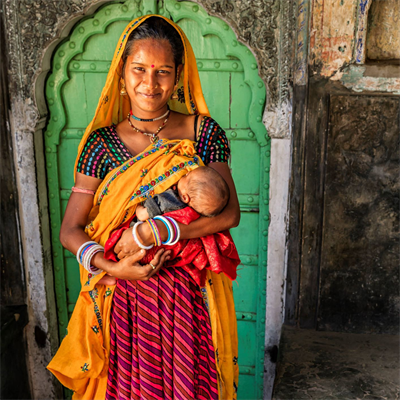 13th August 2019
EMPOWER WOMEN THIS SEPTEMBER, BECOME A "WOMAN FOR THE WORLD"
Every day in every country in the world, systemic discrimination robs women and girls of the opportunities to earn, learn and lead. Women make up more than half of the world's poor and face systemic discrimination in education, employment, healthcare, control of assets and participation.
Caritas Australia, part of one of the largest humanitarian networks in the world, is encouraging its' supporters to fight this injustice and to celebrate female empowerment by attending the annual Women for the World luncheon at 12.30pm on Friday, September 13 in the Ivy ballroom, Sydney. About 250 women are expected to attend the event.
Funds raised will go towards Caritas programs in 22 countries across Africa, Asia, the Pacific and with Australia's First Peoples.
One of the organisers of the Women for the World luncheon is long time Caritas supporter, Alison Green.
"We know that Caritas walks gently with people across the world to promote justice and uphold dignity. We also know that the majority of those disadvantaged are women. We'll grab any opportunity to stand in solidarity with those women who are daughters, mothers, sisters and friends just like we are," Ms Green said.
During the event, guests will be addressed by International gender, human trafficking and migration expert Mungreiphy Shimray. A twenty- year veteran of Caritas India, Shimray as she prefers to be called, oversees the joint Caritas Australia and Caritas India Self–Help initiative. During the luncheon, she will share stories with the guests on how the initiative has strengthened the capacity of women to respond to issues that directly impact their lives including domestic violence.
Caritas Australia supporters unable to attend the luncheon, this year also have the opportunity to host their own Women for the World fundraising event.
These events, which can be held at home, in workplaces, schools, or in the community at large, can take the form of a simple morning tea, movie night, team lunch or a dinner party.
"We welcome anyone to join us in supporting women. Get together with your friends, the women that are special to you and help make a tangible difference to the lives of others," Ms Green said.
Last year thanks to our supporters, Caritas Australia assisted two million directly through our emergency and development programs.
Tickets for the Women for the World luncheon, priced at $180 for three courses including wine can be purchased by visiting: https://www.womenfortheworld.org.au/sydney or by calling 1800 024 113.
To register to host your own Women for the World event visit: https://www.womenfortheworld.org.au/page/host
Caritas media contact: Nicole Clements on 0408 869 833/ NicoleC@caritas.org.au OR caritasmedia@caritas.org.au
Notes to the editor:
Poverty and women – The facts
· Nearly two thirds of the world's illiterate adults are women[i]
· 15.6 million women and girls work in forced labour[ii]
· 1 in 3 women and girls globally experience violence[iii]
919546