Masterchef Australia's Renae Smith is back, with Bake Mixes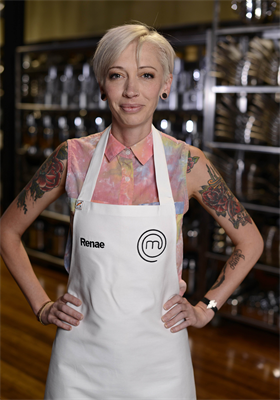 Healthy Food That Actually Tastes GOOD!
MEDIA INFORMATION
With the increase in food sensitivities, allergies and a range of specific dietary requirements or choices, former Masterchef Australia (S6 2014) contestant, Renae Smith has upped the 'home baking' game with her range of healthy, delicious and fully customisable Bake Mixes.
Since leaving Masterchef in 2014, Renae has travelled the world with her two daughters, teaching healthy recipes to everyone from Australia to India and South Africa. On her travels, Renae was continually asked for recipe adaptations for allergies and dietary choices and quickly realised there was a need for access to delicious, easy and wholesome options when looking to nourish yourself, or your family.

Since late 2018, Renae has worked hard to create a large range of healthy, delicious solutions for the time poor in her Bake Mixes range.
From school lunches to mid-afternoon snacks in the office, the Bake Mixes range is designed to be convenient and customisable, with most products working with any choice of milk (soy, nut, dairy, etc) and sweetener (honey, maple, agave, etc) and oils (coconut, olive, rapeseed etc).

To ensure Bake Mixes would also be good for those who suffer with food sensitivity and intolerances, the products are also 100% wheat free, egg free, dairy free and refined sugar-free, with four of the six items also being gluten free (two products contain oats).
The range includes:
Banana & Cinnamon Muffins

Cacao & Acai Muffins

Cacao Chip & Chia Cookies

Cranberry & Coconut Cookies

Raw Cacao Bliss Balls

Chewy Cacao Chip Muesli Bars
Renae is also in development to add new products to the range including:
Beetroot & Cacao Muffins

Tumeric Energy Balls

Matcha & Vanilla Pancakes
.. all which will be 100% gluten, egg, dairy and refined sugar free.
Bake Mixes are 100% committed to using high quality whole ingredients, many of which are organic and locally sourced, offering complete assurance of quality with every pack.
For more information, please contact Emma Mercer at The Atticism via emma@theatticism.com.
918318