Melbourne Stem Cell Centre
New Australian research proves that stem cell treatment stops and can reverse osteoarthritis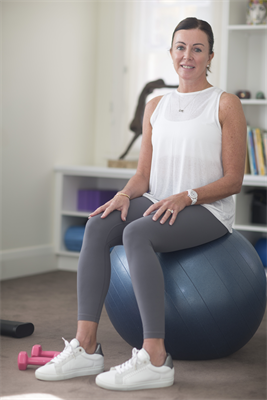 MEDIA CALL

Where: Melbourne Stem Cell Centre, Suite 2.1, Level 2,
116-118 Thames St, Box Hill, Victoria 3129
When: 10.30am Monday 27 May 2019
Who: Lead clinical investigator Associate Professor Julien Freitag and stem-cell trial participants
Embargo to 12.01am 27 May 2019 (Australian time)
Contact: Seamus Bradley | seamus@theagendagroup.com.au | +61 (0)410 256 902
New Australian research proves that stem cell treatment stops
and can reverse osteoarthritis
MELBOURNE, AUSTRALIA: The biggest stem cell trial of its type in the world has proved beyond doubt that pure stem cells provide a more effective treatment for osteoarthritis than traditional therapies, such as pain relief drugs, anti-inflammatories, prescribed exercise and knee surgery.
The new research – published in the international journal Regenerative Medicine – provides osteoarthritis sufferers with a non-surgical option that reduces pain, increases mobility, stops the progression of arthritis and has, in some instances, regrown patients' cartilage, lead researcher Associate Professor Julien Freitag said.
Almost one-sixth of Australians suffer with osteoarthritis and the only treatment options available to most are pain relief drugs, prescribed exercise, knee surgery and joint replacement.
The world-first research was conducted by Melbourne Stem Cell Centre and Magellan Stem Cells under the auspices of the Monash University Human Research Ethics Committee.
The year-long study titled 'Adipose-derived mesenchymal stem cell therapy in the treatment of knee osteoarthritis: a randomized controlled trial' found:
• Statistical and clinically significant pain and function improvement following stem cell therapy in 85 per cent of patients (observed as early as one month following treatment)
• Trial subjects experienced a dramatic decrease in pain and a big increase in functional activity with stem cell treatment, resulting in their quality of life scores improving almost three-fold (290%)
• Average pain improvement of 69% at 12 months follow-up
• Significantly greater pain improvement compared to current conventional therapies, including use of anti-inflammatories, a prescribed exercise program and knee arthroscopy
• Progression of arthritis halted in the majority (89%) of participants who underwent multiple stem cell injections.
• Evidence of cartilage regrowth.
• Stem cell therapy was well tolerated, with no serious adverse events.
Associate Professor Dr Julien Freitag, Head of Clinical Research at Melbourne Stem Cell Centre, said:
"This is the largest published trial of its type on the benefits of stem cell therapy and osteoarthritis. It validates stem cell therapy as a real treatment option."
"This trial confirms that cell therapies will change the way in which we practice medicine."
BACKGROUND
The results in the randomized controlled trial are further qualified by follow up of almost 200 private case-series patients treated by Melbourne Stem Cell Centre. In what Professor Freitag calls 'real world research', the results for private patients have been resoundingly successful. Those further results include:
• 86.3% of patients noted improvement at 12 months follow-up. Long term follow-up shows sustained improvement beyond two years
• More than 50% of patients with severe bone-on-bone arthritis noted more than 50% improvement in pain
• 70% of patients with moderate knee arthritis noted more than 50% improvement in pain
• Overall the mean pain score improved by 45%
• Quality of life improved on average by 60%
Professor Dr Julien Freitag, Head of Clinical Research at Melbourne Stem Cell Centre, said:
"The results conclusively show that stem-cell therapy is a safe and effective treatment option in the management of arthritis."
"The research shows that stem cell treatment increases joint function, reduces pain levels and halts the progression of osteoarthritis."
Professor Freitag cautions patients that not all stem cell treatments are the same.
"The results of this study are specifically for adipose (fat) derived, high-dose, expanded stem cells."
"It takes up to eight weeks to harvest, expand and perform quality control measures to ensure that stem cells are pure, viable and not contaminated."
"Other treatment options – often same-day procedures – which might be described as stem cell therapy do not show the evidence that this research has found."
Professor Freitag said the randomised controlled trial on the use of adipose (fat tissue) derived stem cells in the treatment of arthritis was "ground-breaking and life-changing for those suffering from arthritis".
Research-based adipose-derived stem cell treatment compared with other treatments:
• Stem cells are the only treatment now proved to successfully stabilize and halt the progression of osteoarthritis
• Stem cells were found to be four times as effective as typically prescribed pain-relief drugs
• Stem cells were found to be four times as effective as prescribed exercise and surgical interventions including arthroscopy
Professor Freitag said that research-based stem cell treatment should not replace traditional treatment.
"It is important for patients to follow their doctor's advice, which may be to continue with traditional methods such as exercise and weight management, which are important additional factors in achieving a healthy and active lifestyle. "
"Stem cell therapy may be one piece of the puzzle in the management of arthritis but it does not replace the proactive measures which can be achieved by patients themselves."
Professor Freitag said an active lifestyle brings all round health benefits.
Osteoarthritis: fast facts
• Osteoarthritis is the fourth leading cause of disability worldwide
• Osteoarthritis is recognised as a National Health Priority by the Australian Federal Government
• Symptomatic osteoarthritis affects 10% of males and 18% of females over the age of 45
• 80% of patients over the age of 65 have radiological evidence of osteoarthritis.
• Surgical total joint replacement remains the accepted treatment for knee OA that is uncontrolled by conservative therapies. With joint replacement, up to 20% of patients experience persistent pain and loss of function at 12 months.
• Without new therapies, the number of knee replacements performed each year in Australia is expected grow significantly. Between 1994 and 2013 the number of annual total knee replacements grew from 12,030 to 46,848 (a 289% increase). Based on expected population growth and the ageing population this is expected to conservatively expand to more than 105,000 by 2046 (an additional 126%).
• More than 3.85 million people in Australia suffer from arthritis
• Healthcare costs associated with arthritis are close to $A4 billion annually with the associated burden of disease (years of healthy life lost due to disability) meaning a cost to the economy of more than $A25 billion annually (Arthritis and Osteoporosis Victoria 2013).
• About 80 million adults in the US are expected to suffer from arthritis by 2040 with 35 million having significant limitations on daily activity. By 2030 it is expected that up to two thirds of the working population in the US will have arthritis.
• Approximately 700,000 knee replacements are performed in the US per year. This is projected to increase to 3.48 million by 2030. With an average hospital fee of approximately $US50,000 this represents a current total cost of $US35 billion and a projected cost of $US174 billion by 2030.
How stem cell treatment helped midwife Kellie avoid knee replacement surgery
Registered nurse and midwife Kellie Kliman remembers the day she commenced stem cell treatment for arthritis in her right knee..
"I heard an old bloke in a nearby bed say, 'Donald Trump just got in', so it was November 2016."
Before developing arthritis, Kellie had been a keen runner, had boxed regularly, played tennis and regularly lifted heavy weights at the gym.
She played competitive netball into her early 20's and says this is when most of her knee problems began.
She had her first arthroscopy in her late 20's and sought many forms of treatment for ongoing knee pain and persistent swelling including physiotherapy, osteopathy, PRP injections and cortisone injections.
She had a further arthroscopy in 2014 and twice needed fluid to be drained from around her knee.
A rheumatologist had placed Kellie on anti-inflammatory medications that caused severe gastric complications and another specialist suggested narcotic pain relief, a treatment she refused.
Kellie always wanted to run a half marathon but her ambitions were sideswiped when her orthopaedic surgeon advised she give up running or risk needing a knee replacement.
"My biggest fear is a knee replacement. Several colleagues have had knee replacements," she said.
"First they get one knee done, then the other, then their pelvis is thrown out of alignment and they need a hip replacement.
"I don't ever want to get on that roller coaster, that's for sure."
Referred by her orthopaedic surgeon to Melbourne Stem Cell Centre for consideration as a participant in their stem cell trial, Kellie extensively researched the potential of stem cells.
"As a nurse I see a lot of magical claims, but the scientific research on stem cells held exciting possibilities," she said.
"My husband is an obstetrician and often collects umbilical cord stem cells at the request of patients so he was very supportive of me entering the trial".
Three months after her first stem cell injection, Kellie noticed it was much easier for her to climb stairs and she had less pain. The swelling had subsided and she was able to participate in daily pilates and yoga classes as well as personal training sessions. She rates her current pain level as "minimal", down from an agonizing seven out of 10.
Now, two-and-a-half years after her first injection of stem cells, scans show that she has regrown cartilage in her knee.
"I am thrilled with the result. While I have had to modify my exercise program, I am extremely fit, active and confident that stem cell treatment will mean that I will not have to consider further surgery or medication for knee pain, which at one stage was looking like my only option.
"The scan shows that I have gone from having grade four osteoarthritis to grade two now, it is an amazing improvement." (Grade 4 arthritis denotes full thickness cartilage loss. Grade 2 changes indicate that Kellie has regrown up to 50% of her previously lost cartilage.)
Kellie kept up her fitness by exercising seven days a week, including strenuous advanced pilates and yoga and maintaining a healthy lifestyle. She has been told by her doctor, Associate Professor Julien Freitag at Melbourne Stem Cell Centre, that she can soon return to gentle jogging.
Kellie said: "I don't ever want a knee replacement, so I won't rush back to running without advice and supervision. I wouldn't want to jeopardise the fabulous progress I have made."
Melbourne Stem Cell Centre's Professor Freitag said: "As part of the Melbourne Stem Cell Centre trial, Kellie's experience helps proves conclusively that stem cells are a practical, effective treatment for osteoarthritis."
916096