Sir Ken Robinson and Australian of the year 2019 Dr Richard Harris deliver keynote addresses at EduTECH 2019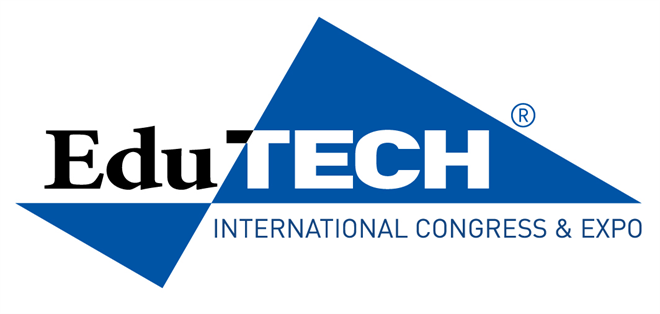 Press Release
Sir Ken Robinson and Australian of the year Dr Richard Harris deliver keynote addresses at EduTECH 2019
What: 8th annual EduTECH - Australia's largest education and training expo & congress.
Why: More than 10,000 educators and trainers gather to test products, network and learn about the latest trends and developments in education and training, focusing on STEM education and the new digital curriculum.
Who: Three events in one;
EduTECH – Schools Principals, Teachers, Government Education Departments
EduBUILD – Architects, Property Developers, Construction & Engineering
Learning @ Work Expo and Australian Workplace Learning Confernce – CEOs, MDs, CTOs, Skills Development Managers
Featuring:
· 250 exhibitors including education suppliers like Google for Education, Microsoft, Lego Education, HP, Woolworths and Lenovo.
· EduTECH Innovation Precinct in collaboration with EduGrowth (with support from Global Victoria, Monash University, La Trobe University, Deakin University, AWS, Brightpath, Navitas and Griffith University).
Time

Speaker

Topic

Thursday 6 June 9:45am, 11:00am and 3:20pm

Sir Ken Robinson Author, Finding Your Element, World's elite thinker on creativity and innovation, United States

· Creative thinking and innovation

· Content vs Skill

· Creativity in the Workplace

Thursday 6 June 5:00pm

Dr Richard Harris Australian Hero Involved in The Thai Cave Dive Rescue, Anaesthetist, Australian Of the Year 2019

· Thinking outside the box, leadership, pressure

Friday 7 June 9:20am

Prof. Chris Rogers, Professor and Chair, Department of Mechanical Engineering, Tufts University, United States

· Makerspaces, coding and robotics: transforming education for today's student

Thursday 6 June 1:40pm

Friday 7 June 10:20am

Charles Jennings, Leading Thinker on Workplace Learning and Author, 70 20 10 Institute, United Kingdom

· Overcoming the training transfer problem with the 70:20:10 framework

· Why Learning FROM Work is More Important than Learning TO Work

Thursday 6 June 2:00pm

Rosalind Croucher Am, President, Australian Human Rights Commission, Australia

· 'Free and Equal': Human rights education in 21st Century Australia
Press are invited to attend for FREE, and speakers and exhibitors will be on hand for interviews throughout the two days.
Contact Emma Golding to arrange interview opportunities on 02 8908 8523 or email emma.golding@terrapinn.com
915748