MURRAY McINNIS NOMINATES AS AN INDEPENDENT FOR THE SENATE REPRESENTING VICTORIA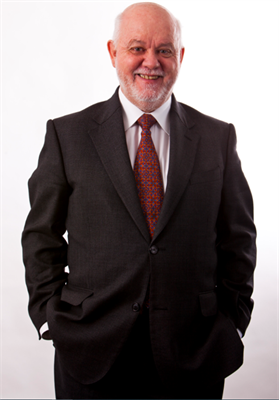 Mr McInnis, A prominent Melbourne Barrister, announced today that he was nominating as an independent for the Senate representing Victoria.
He emphasised "that voters need only to VOTE BELOW THE LINE AND VOTE NO.1 FOR HIM."
He said, "VOTERS THEN ONLY NEED TO COMPLETE CONSECUTIVELY NUMBERED BOXES UP TO 12 FOR THE VOTE TO BE VALID."
He encouraged voters to vote BELOW THE LINE. He is an ungrouped independent below the line on the right hand side of the ballot paper. He is not a member of any party and stands as a genuine independent.
He stated that "the main issues of concern to him are:-
• Act on climate change
• Stop the rorts
• Support the disabled and carers
• Respect retirees
He asked voters to carefully consider the issues and
VOTE 1 MURRAY McINNIS INDEPENDENT."
He commenced at the Victorian Bar in 1980. In 2000 he was appointed as a Justice of the Federal Magistrates Court of Australia (now the Federal Circuit Court) where he delivered almost 800 judgments. He resigned from the Court after 8 years and returned to the Victorian Bar in 2008. He was a lead Ambassador and Director of White Ribbon, President and Board member of the United Nations Association (UNAA) (Vic), Chairman and Judge of the Media Peace Awards of the UNAA, Appeal Board Judge of the Victorian Football Federation, member of Ethics Committee of the Victorian Bar' Judge of Monash University Law Faculty moots and a mentor to Melbourne University JD students.
Contact: Murray McInnis on mobile 0417 684 349 or email mcinnismurray@gmail.com
Date – 27 April 2019 - Authorised by M.McInnis of Melbourne
914907