Muslims Down Under stand in solidarity with Christian brothers and sisters, condemning the Sri Lankan terror attacks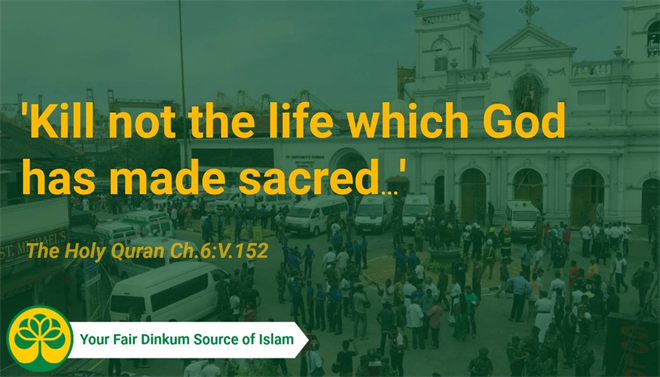 Muslims Down Under strongly condemn all forms of terrorism and offer condolences to the families and friends of the nearly 300 innocent lives lost, including Australians, and the many hundreds who have been injured. We stand in solidarity with our Christian brothers and sisters in humanity. Any attack on a place of worship and it's vulnerable worshippers, is an assault on our common humanity.
"We can find no justification for such attacks in any faith; the Holy Quran specifically guides Muslims to protect and safeguard all places of worship and its worshippers. Places of worship are centers of love and peace; extremists and so-called Islamic groups that are perpetrating the very worst forms of brutality in the name of Islam act in complete contradiction to the teachings of Islam."
#MuslimsDownUnder is a platform for both Muslims and non-Muslims alike to unite against extremism and Islamophobia, and to build bridges by learning Islam from fellow Australian Muslims. We believe that hate cannot wipe out hate! Only love and education can! Instead of learning about Islam from sensationalist news, how about #MeetAnAussieMuslim over a free cup of coffee in all major cities. Visit MuslimsDownUnder.com
____________________________
Aqeel Ibraheem - 0433 449 762
914652