Hon Dr Craig Emerson announced as Director of RMIT's Australian APEC Study Centre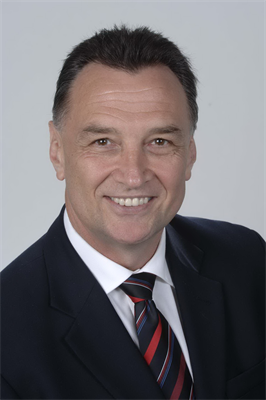 RMIT University has today announced the appointment of the Hon Dr Craig Emerson to Director of the Australian APEC Study Centre (AASC).
As a leading policy and capacity building institution in the Asia-Pacific region, the AASC is highly regarded as a centre for excellence in APEC-related trade and development issues.
Emerson brings with him substantial experience and networks, having previously served in the Federal Government as the Minister for Trade, the Minister Assisting the Prime Minister on Asian Century Policy, the Minister for Competition Policy and the Minister for Tertiary Education.
RMIT Vice-Chancellor and President Martin Bean CBE said he was delighted by the appointment.
"RMIT is deeply committed to the positive ongoing development of the Asia-Pacific region," he said.
"Craig is a fantastic addition to our team as we focus on the next stages of the APEC agenda, and on developing vital educational and economic collaboration across our region."
Architect of the White Paper on Australia in the Asian Century, Emerson said he was honoured to accept the role at RMIT as it sought to build capacity across the Asia-Pacific region.
"As trade adviser to Prime Minister Bob Hawke when Australia initiated APEC in 1989, it is an honour, three decades later to be playing such an important role in helping to shape the group's future thinking and its work program," he said.
Emerson has a long Asia-Pacific Economic Cooperation (APEC) association and a keen passion for advancing the economic development of the Asia-Pacific region, having represented Australia at the 2012 APEC Leaders' Summit in Vladivostok.
At the Summit he brokered an APEC agreement to limit tariffs on environmental goods to no more than five per cent.
He also represented Australia's interests in APEC during his time as Australia's Minister for Trade.
As Director, Emerson will focus on progressing the AASC's agenda and expanding the Centre's reach and portfolio of work.
He will also build domestic and international relationships, partnerships and opportunities.
Emerson has a PhD in Economics, is widely published and at 23, was the youngest economic adviser at the United Nations in Bangkok. Emerson is also a founding member of the Melbourne Economic Forum, Chair of the McKell Institute and a Member of CEDA's Council on Economic Policy.
- Ends
About RMIT
The Australian APEC Study Centre is contracted by the Australian Department of Foreign Affairs to provide capacity and relationship-building activities for the Department of Foreign Affairs and Trade (DFAT). It manages the Secretariat for the Australian members of the APEC Business Advisory Council.

RMIT is a global university of technology, design and enterprise and where teaching, research and engagement are central to achieving positive impact and creating life-changing student experiences.

Founded in 1887, RMIT is a multi-sector university with more than 87,000 students and 11,000 staff globally. The University enjoys an international reputation for excellence in professional and vocational education, applied and innovative research, and engagement with industry and the community.

With three campuses and two sites in Australia, two campuses in Vietnam and a research and industry collaboration centre in Barcelona, Spain, RMIT is a truly global university. RMIT also offers programs through partners in Singapore, Hong Kong, mainland China and Indonesia, and has research and industry partnerships on every continent.
For general media enquiries: RMIT Communications 0439 704 077 or news@rmit.edu.au
913345