RMIT flies in to Bendigo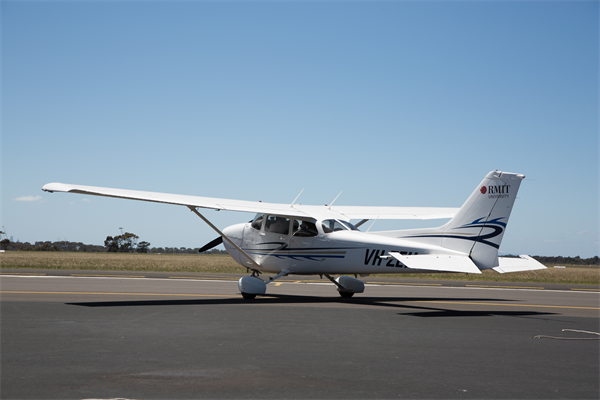 RMIT flies into Bendigo
RMIT University will expand its well-known flight training school to Bendigo this year, giving more students the opportunity to become fully-qualified, industry-ready pilots.
Students based at the Bendigo airport hangar will take to the skies in several newly-acquired Cessna 172s with modern, glass cockpits and will have access to the RMIT aircraft fleet housed at the RAAF base in Point Cook, which remains the world's oldest operating air force base.
Training routes will include regional and rural airstrips including Swan Hill, Mildura, Shepparton, Horsham and the Riverina in NSW.
RMIT's expansion in to central Victoria follows Qantas' announcement late last year, confirming the airline would begin Bendigo-Sydney flights from March.
The announcement also comes as welcome news for the sector, with the expanded operations also intended to help address a growing pilot shortage.
According to the International Civil Aviation Organization (ICAO), almost 800,000 pilots will be required over the next two decades, including more than 260,000 in the Asia-Pacific region alone.
RMIT Pro Vice-Chancellor Science, Engineering and Health and Vice-President Professor Peter Coloe said the University was excited to offer more students the opportunity to become pilots in the face of growing industry demand.
"We're looking forward to giving more students from diverse backgrounds the opportunity to become fully-qualified pilots as we expand our flight training program into regional Victoria," he said.
"Our Bendigo flight training program will give students an opportunity to pursue their dream of becoming a pilot without having to permanently move to Melbourne to gain in-demand aviation skills."
City of Greater Bendigo Mayor Cr Margaret O'Rourke welcomed the announcement RMIT was establishing a flight school at Bendigo Airport.
"This is a fantastic outcome for Greater Bendigo and the wider region, and again demonstrates the many economic benefits that flow from investing in new infrastructure," Cr O'Rourke said.
"Bendigo has more than 300 flyable days a year, so our new runway will be the perfect training ground for the pilots that will study with RMIT each year.
"This announcement also brings with it eight new jobs, so the City of Greater Bendigo is delighted more people will either come to or continue living in our community while they study or obtain ongoing work."
The expansion is expected to support a growing global industry trend for pilots to have a tertiary qualification, such as a Bachelor of Applied Science (Aviation), embedded in their commercial pilot training.
-Ends
Additional quote:
RMIT Senior Manager - Flight and Aviation Mike Heffey said demand for the RMIT flight training school had continued to grow each year since it was established in 1994.
"We continue to see our graduates enter into a variety of different aviation careers both here in Australia and overseas," he said.
For general RMIT media enquiries and filming requests: 0439 704 077 or news@rmit.edu.au.
About RMIT
Founded in 1887, RMIT is a multi-sector university of technology, design and enterprise with more than 87,000 students and 11,000 staff globally. RMIT offers postgraduate, undergraduate, vocational education and online programs to provide students with a variety of work-relevant pathways.

The University enjoys an international reputation for excellence in professional and vocational education, applied and innovative research, and engagement with industry and the community.

With three campuses and two sites in Australia, two campuses in Vietnam and a research and industry collaboration centre in Barcelona, Spain, RMIT is a truly global university. RMIT also offers programs through partners in Singapore, Hong Kong, mainland China and Indonesia, and has research and industry partnerships on every continent.

The RMIT Flight Training School was established in 1994 and has trained more than 3,000 pilots from around the world, with many now holding senior roles with major airlines such as Qantas, Virgin Australia, Cathay Pacific, Oman Air and Air China.

RMIT is one of the few Australian universities that directly owns its operations and holds an Air Operator's Certificate, resulting in highly employable students with more than the minimum number of hours spent in the air when they graduate.
912220