RPR Talent Management open their doors to welcome talent of all ages, looks, sizes and abilities this weekend!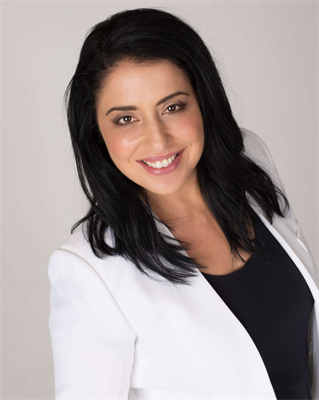 Tuesday 12thFebruary 2019 For Immediate Release
RPR Talent Management open their doors to welcome talent of all ages, looks, sizes and abilities this weekend!
On Saturday 16thFebruary, RPR Talent Management will host an Open Day at 10 Balcombe Road, Mentone, welcoming current and new talent to get to know each other and their management team. Now a national agency, people of all ages, sizes, looks and abilities are welcome to apply to become a part of the RPR family and head down this Saturday.
Information sessions will be run on the day, the first at 10:30am and then again at 12:30pm. These sessions will relay general industry knowledge to educate those new to the space.
At 3:00pm there will be an Influencer Workshop, providing insight into the world of influencers and how to successfully transition into that space. This session will include a Q&A with special guest speaker, Zoe George (The Subtle Mummy).
Wanting to shatter a common misconception of what people think talent agencies are, RPR Talent Management Founder and CEO, Roslyn Rayais, hosts an Open every quarter for people and more so families, to come along, get some information and see what RPR is all about.
With a background in commercial acting, Rosyln said "When looking for an agent for myself, I realised I was looking for something that was a rarity, something that difficult to find within the industry - transparency, communication, inclusiveness. I thought, why shouldn't I start my own agency, with these being the main pillars?"
"Everyone has something - you may think that you don't have the right look, you're not the right size, but you're wrong! Anyone can be an extra, or a commercial talent! Anyone can get involved! And it's a lot of fun!"
For more information and to keep informed, check out www.rprtalent.com.auand find them on Facebookand Instagram.
____________________________________________________________________________
About RPR Talent:
RPR Talent Management is a Melbourne-based Talent Agency established by a dedicated team, committed to providing the utmost quality of representation for our talent with a friendly, honest and down-to-earth approach. Representing a wide range of clients, RPR has casting talent featuring in a variety of Leading Dramas, TV Commercial's, Catalogues as well as Feature Films. RPR has also begun to evolve in the influencer management sphere, with their talent featuring in national social media campaigns.
____________________________________________________________________________
Contact:
For further information on press opportunities please contact:
Roslyn on 0402 236 529/(03) 9832 0818 or info@rprtalentmanagement.com.
911345