Default Super doesn't have to be a lottery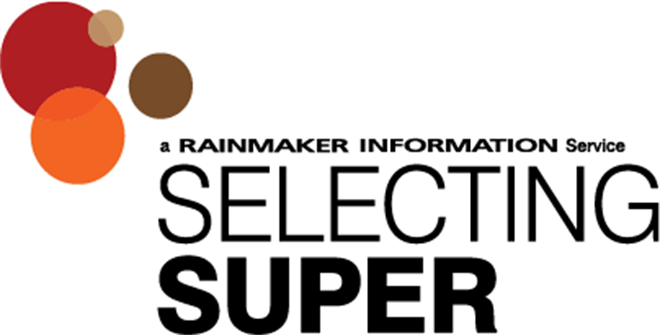 Choosing the wrong MySuper default superannuation product could cost the average worker almost $600,000 by the time they retire.
Research has found that if an employee selected and stayed with the lowest performing MySuper default super fund their entire working life, they could end up with $265,000 by the time they retire. Comparably, if they were instead with Australia's top performing MySuper default super product through their careers they could end up with $832,000.
These startling findings are revealed by SelectingSuper, the superannuation comparison service of Rainmaker Information. SelectingSuper's lifetime superannuation savings model assesses the performances of all funds after taking into account the same typical employee profile with identical salaries, fees and contributions over their career.
SelectingSuper's performance tables reveal that 10 year long-run returns to June 2018 vary greatly with the best MySuper default fund achieving a 7.4% pa return while the worst achieved less than half that at just 3.2% pa.
Alex Dunnin, Executive Director of Research and Compliance at Rainmaker Information said "What causes the damage to members' potential superannuation savings is the huge variation between super fund returns. As a result superannuation may seem like an unfair lottery."
Dunnin said "If you apply these differences in performance through a super fund member's 45 year working life, it has terrifying implications for hard working Australians who are relying on their super fund to look after them and help them save for their retirement."
Dunnin said that "While the recent Productivity Commission recommended major reforms to the superannuation industry that should see Australia's poorest performing super funds chased out of the market, the good news for consumers is they don't need to wait. Switching to one of Australia's best funds is easy and consumers can do it today."
"But first they should check how their super fund is performing against industry averages across three, five or maybe even 10 years. If their returns are consistently below average it may be time to think about switching." Dunnin said.
Not all funds have histories this long but just because a fund is younger doesn't mean members should tolerate low ranking returns, added Dunnin.
Australia's SelectingSuper Top 10 Best in Show by 20 year Nominal returns at 30 June 2018

Superannuation Fund

Return (pa.)

1.

CareSuper

8.3%

2.

Hostplus

8.2%

3.

RestSuper

8.0%

4.

EquipSuper

8.0%

5.

AustralianSuper

8.0%

6.

UniSuper

7.7%

7.

AustSafe Super (now part of Sunsuper)

7.7%

8.

BUSSQ MySuper

7.6%

9.

Cbus Industry Super

7.6%

10.

HESTA

7.6%
For media enquiries, please contact:
Julian Clarkstone
P. 02 8234 7514
E. julian.clarkstone@rainmaker.com.au
Alex Dunnin
P. 0408 200 488
E. alex.dunnin@rainmaker.com.au
About Rainmaker Information
Rainmaker Information is a privately held Australian company founded in 1992. The company has established a reputation as a leading financial services information publishing house in Australia providing marketing intelligence, research, media, events and consulting services and forms part of the Rainmaker Group of companies.
About SelectingSuper
SelectingSuper brings together superannuation funds, members, employers and financial advisers in the world's third largest pension market.
Powered by research from Rainmaker Information, SelectingSuper empowers consumers in their search for information about superannuation. SelectingSuper assists consumers in their research of super fund offerings, which is strengthened by SelectingSuper's annual publication, The Good Super Guide.
SelectingSuper celebrates the best superannuation funds in Australia through a rigorous research and ratings program, awading funds the AAA Quality Assessment and recognising funds that have excelled through the Rainmaker SelectingSuper Awards, which are held in November each year.
911209