Australian musician rewrites Classical music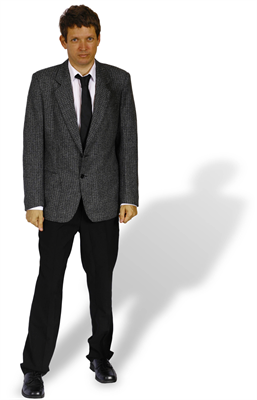 Australian musical artist David Mulliss has taken over 40 famous compositions of Beethoven, Chopin, Schubert, Schumann, Dvorak, Bach and other Composers and recorded them in contemporary styles of rock, jazz, hip hop and more.
The "Classical Made Modern" album series comes at an opportune time as audiences listen to Classical music less and less. Inspired by this trend the musical artist wanted to showcase the rich melodies and harmonies of Classical music by presenting them in modern musical genres. In this way he hopes that new generations can better appreciate Classical music, and in turn, push back the tide on the Classical music exodus.
But just how unique is this new collection of music? Imagine Beethoven's "Moonlight Sonata" played with two electric guitars, electric piano, drums and electric bass? How about Vivaldi's Winter theme from his "Four Seasons" played as an ambient smooth jazz track? Or even Bach's "Air on a G string" played as a chilled out rock guitar solo? There are many other genres included in the three album Classical crossover series which means there's at least one famous Classical piece on the albums for every music fan.
The "Classical Made Modern" series was created by David Mulliss in regional Queensland, Australia. The eclectic artist recently released a vocal album "Sing a Swingin' Song" where he performed his own songs in a jazz/swing style. This month he released "Songs for Summer Love" which is a country rock crossover album. When asked why his music explores so many genres Mr. Mulliss says, "when you love music your exploration of it takes you in new directions all the time!"
The 40 plus Classical crossover tracks are available on separate albums entitled "Classical Made Modern" (the debut album), "Classical Made Modern 2" and "Classical Made Modern 3". They are available from Apple Music, Amazon Digital Music, Google Play and other online music stores. Please visit https://www.classicalmademodern.com for more information and links to the albums.
910916