Check OUT The Inner Circle: Promoting Regular Cervical Screening For LGBTIQ People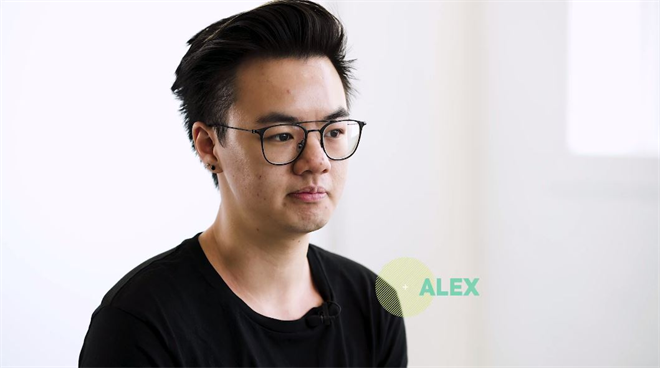 MEDIA RELEASE 6 FEBRUARY 2018 FOR IMMEDIATE RELEASE
CheckOUT THE INNER CIRCLE: PROMOTING REGULAR CERVICAL
SCREENING FOR LGBTIQ PEOPLE
A ground breaking new health campaign targeting all LGBTIQ people with a cervix in NSW has been released today by NSW's leading LGBTI health organisation, ACON.
The Inner Circle aims to build awareness and increase participation in the new National Cervical Screening Program that came into effect from 1 December 2017. This campaign is the first large-scale, multi-platform effort to introduce the changes to the Program to any community across Australia. The campaign includes digital, social and direct community engagement approaches, as well as outdoor placements in key sites across Sydney.
Dr Justin Koonin, ACON's President said that this work builds on ACON's long history of developing targeted, effective health promotion campaigns.
"Our experience over thirty years is that campaigns developed by and with our communities are very engaging and effective at building people's health literacy. We have enormous experience with HIV-related health promotion work, and are proud to be able to apply this expertise in different health areas for people in our communities. We are delighted to be working with the Cancer Institute NSW to raise awareness of the new Cervical Screening Program," Koonin said.
ACON's Acting CEO Karen Price said the campaign responds to a crucial need to address cervical cancer risk and the lower screening rates among LGBTIQ people.
"We know that our communities rarely discuss cervical cancer or cervical screening with their peer networks. We also know that within LGBTIQ communities in NSW, a diverse range of people need to understand how to take care of their cervix – and to feel empowered and comfortable to do so."
"This need has existed for some time, evidenced by key findings from research, and acknowledged by health and community groups. Along with being under screened when compared to the wider national population, LGBTIQ people with cervixes have different experiences, health profiles and other factors that require a nuanced approach," Price said.
"Not participating in cervical screening is the biggest risk factor for cervical cancer. A 2014 survey found that 20 per cent of lesbian, bisexual and queer women in Sydney had never had a Pap test. People with trans experience face significant issues relating to cervical screening, such as trans men who report postponing or avoiding screening out of fear of discrimination and disrespect."
The Inner Circle Campaign is funded through a grant from the Cancer Institute NSW. Welcoming the campaign launch, Acting CEO Sarah McGill said that the Institute recognised the need to take a targeted approach to educating people about the changes to the Program, the new Cervical Screening Test and in turn, increase participation.
"The National Cervical Screening Program, which sees the Pap test replaced by a more accurate Cervical Screening Test which looks for infection with human papillomavirus (HPV), is an important change to the way we approach cervical screening. Other key changes include raising the screening age from 18 to 25 and increasing the time between tests from two years to five years, for women whose tests are clear. With the new changes to the screening program, it's important to focus efforts on educating the community about HPV and the importance of regular screening."
"We hope that our support of ACON's targeted and inclusive approach means that more people from LGBTIQ communities in NSW will make an appointment to have this test done," McGill said.
Accompanying the Campaign, ACON's efforts to increase cervical screening participation also include the establishment of a new weekly clinic, in partnership with Family Planning NSW.
Introducing the clinic, FPNSW CEO Adjunct Professor Ann Brassil said "We are proud to partner with ACON to run this clinic specifically to provide reproductive and sexual health, including cervical cancer screening, for LGBTIQ people. This innovative partnership will deliver high quality health services in a community-based setting."
"From our new Check OUT Clinic, we will be offering free* or low cost, confidential sexual health and cervical screening services for LGBTIQ people. Everybody needs access to appropriate and specialist services to make sure they are getting the best healthcare."
"Family Planning NSW will be leading all aspects of the clinical management of the service, alongside ACON's trained peer workforce – which will provide a welcoming and distinctive clinical experience." Brassil said.
"It is important that we don't just explain to people what the changes are, but that we also offer them a safe and inclusive place to have the test done. As we have learnt from our successful a[TEST] clinics, peer leadership can be beneficial as it may make some people feel more comfortable and less anxious when talking to a peer about cervical screening and sexual health," said ACON's Acting CEO Karen Price.
Price said that the campaign will feature a diverse range of people sharing their experiences as they encourage other community members to talk to their friends and chosen family, and to find a healthcare provider that they feel comfortable to invite into their trusted inner circle.
"The Inner Circle aims to celebrate and acknowledge diverse bodies, genders and sexualities within all of our LGBTIQ communities. In doing so we are saying that every body is unique, but also, every body with a cervix needs a Cervical Screening Test. It is a call to action – talk to your inner circle and get involved in this important health program," Price concluded.
*Services are free for Medicare eligible clients
Visit the The Inner Circle website at innercircle.org.au
For more information about the clinic – including how to make a booking – visit the website checkOUT.org.au

The Check OUT Clinic will be open on Tuesdays from 3pm – 7pm, at 414 Elizabeth St, Surry Hills.
ACON acknowledges that the Inner Circle campaign is funded through a Cancer Screening and Prevention Grant from the Cancer Institute NSW. FPNSW is funding and delivering the clinical services through the Check OUT clinic.
ENDS
For more information please contact:
David Alexander, ACON Media and Communications
E: dalexander@acon.org.au T: +61 (02) 9206 2044 M: +61 (0)428 477 042
893233