BELLE'BOTANIQUE LAUNCHES WEBSITE WITH FREE WORLDWIDE SHIPPING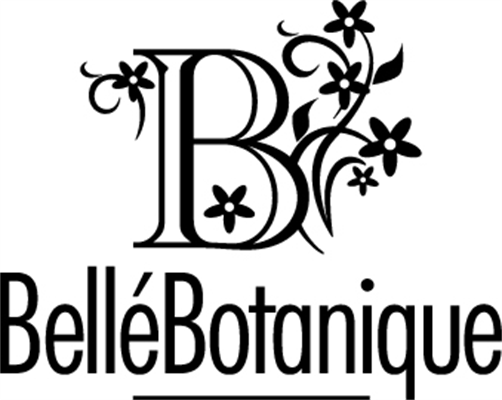 BELLE'BOTANIQUE LAUNCHES WEBSITE WITH FREE WORLDWIDE SHIPPING

Products inspired by the beauty of nature and created with scientific precision

Adelaide, October 23 – Belle'Botanique Pty Ltd a South Australian company announced today, the worldwide launch of its website www.bellebotanique.com.au The company aims to provide ultimate beauty products, using scientifically proven pure botanical actives, at an affordable price and with Free Worldwide Shipping for every product.

Origin of the Botanicals
• Sustainable plants or cultivated plants that have guaranteed renewal thanks to sustainable harvesting practices by the selected growers.
• Botanical oils selected from around the globe for their cosmetic beneficial properties.

Keeping the Environment Healthy
• Selection of renewable raw materials.
• Optimised, eco-clean manufacturing processes.
• Reduction of water consumption.
• Reduction of waste.

Extraction Process
• Using only Green and Natural Solvents.
• Gentle heating to target and penetrate the plant tissues, causing a spontaneous opening of cell membranes to release the bioactive components to the mild external medium.

"Consumers worldwide have been looking for high quality and high performing natural skincare products at an economical price to answer skin specific needs, that would not alter or compromise natural physiological mechanism and barrier properties of the skin. We've responded by introducing a range of products using safe botanical ingredients backed by strong scientific studies and proven efficacy," said Manoj Jain, Director of Research and Development at Belle'Botanique. "It is our foundational value to develop our business and products in a way that respects human health and the environment, and the rich biodiversity of nature."

Great things are happening in skincare, haircare and natural perfumery research at Belle'Botanique. The company has a number of products, and is currently engaged into research of ingredients with the properties as - Antioxidant, Moisturizing, Anti-pollution, Anti-wrinkle, Soothing, Purifying, Plumping, Preventing, Regenerating, Physiological Balance, Brightening and Firming.

"We will continue to strive to give customers the best possible aesthetic experience and the results with our products", said Peta-Ann Jain, the designer and fragrance developer at Belle'Botanique.

The company believes that beauty inspires and enriches people's lives throughout the world. Beauty – that is inner and outer, makes life brighter, and to feel beautiful is joyful. The company's mission is to unfold this power of beauty – beauty that is healthy.

Availability
The products are available now at www.bellebotanique.com.au with Free Shipping by a secure courier.

Contact
Manoj Jain
Email: info@bellebotanique.com.au
Tel: 0434539461

887801