NEW CHANNEL 7 TELEVISION SERIES - COSMETIC COFFEE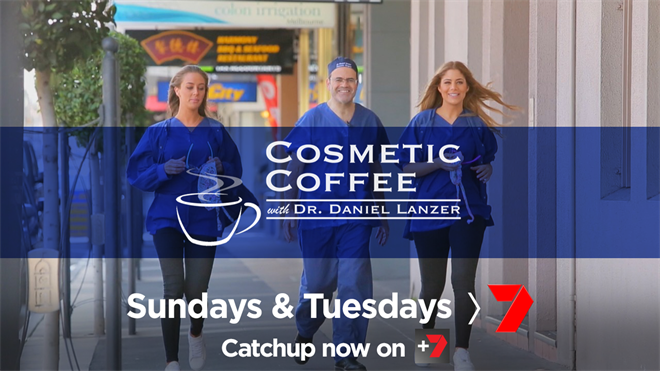 NEW CHANNEL 7 TELEVISION SERIES - COSMETIC COFFEE
Australian first reality series.
Cosmetic Coffee is an Australian first reality series that explores the inside workings of a cosmetic surgery practice and focuses on various breakthrough procedures both surgical and non-surgical.
It is educational, entertaining and features Dr Daniel Lanzer who has become the brand name for what is new and innovative in cosmetic surgery over the last 25 years throughout Australia. Patients from all over Australia and New Zealand are followed.
During the last 25 years, Dr Lanzer has been a regular contributor to the Australian media. He has appeared on many television programs including the Midday show, Today Tonight, A Current Affair and Insight. He has had a weekly column in the New Idea and Dr Lanzer has contributed to many other papers and magazines.
This series is based around Dr Lanzer meeting potential patients in a relaxed coffee shop environment and following them on their journey through their cosmetic surgery procedure and recovery.
885210