What's Really in your Handbag? Sydney-based Start-up Shining Light on the 'Ethical Leather' Lie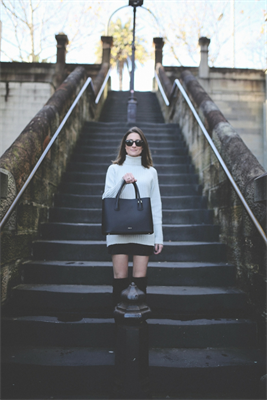 What's Really in your Handbag?
Sydney-based Start-up Shining Light on the 'Ethical Leather' Lie
8 August 2017 – Sydney, Australia – The notion of animal cruelty is abhorrent to the majority of Australians. Movements to stop cosmetic animal testing, live export and puppy farming have all garnered massive public support, but it's time the spotlight was turned on the leather industry says online boutique, Ethical Gallery.
Calling for women to know what's really in their handbag the Sydney-based start-up is challenging the luxury status of leather.
While consumer awareness of the animal cruelty endemic within certain industries continues to grow, the leather trade has largely remained under the radar.
For many women who would always choose free range meat products, non-animal tested cosmetics and avoid fur, there is still a lack of association between their leather handbag or shoes and animal cruelty.
"There is so much misinformation out there about the leather trade," said Founder of Ethical Gallery Drieli Roveda.
"With a greater knowledge of the real impact, not only in terms of animal cruelty, but also the harm caused to the environment and to the people who work in the industry, it becomes clear that there is no such thing as 'ethical leather'."
Ethical Gallery is a curated selection of ethical, vegan, designer handbags from a range of start-ups and progressive labels from all over the world. The hand-picked collection makes it easy for women to make a conscious choice, where they don't have to sacrifice their style for their values and vice versa.
Roveda founded Ethical Gallery after her own frustration at the difficulty of finding high quality, stylish and ethical handbags.
"There was no single destination that offered a variety of brands, styles and designs. I spent hours researching materials, looking for designs that were chic and on-trend, trying to coordinate shipping from brands in the U.S. It was a time-consuming process to say the least," said Roveda.
Australia has made great in-roads into the prevention of commercial cruelty. The bill presented to the House of Representatives earlier this month to officially ban animal-tested cosmetics is a fantastic example of Australian society's stance on animal cruelty. Ethical Gallery believes it is time this intolerance for cruelty extended to the leather trade.
Ethical Gallery promotes complete transparency of materials and production techniques. It currently features seven ethical handbag brands (and growing), all of which are privately owned, with all products ethically made by skilled artisans, in small studios or certified, family owned factories.
ends
About Ethical Gallery
Ethical Gallery is a Sydney based online boutique purely dedicated to cruelty-free designer handbags.
Its collections are curated from startups and progressive labels from across the globe.
For more information, images and assets please contact:
Drieli Roveda
Director, Ethical Gallery
ph. + 61 414 267 499 | e. hello@ethicalgallery.com.au
Asset Library: https://www.dropbox.com/sh/4qci9f8i5wnajxm/AAB8DkuiVo7PjAZ0oFpecz50a?dl=0
883599