Australian Dental Association NSW
Dental conditions behind 2,100 hospitalisations a year for kids four and under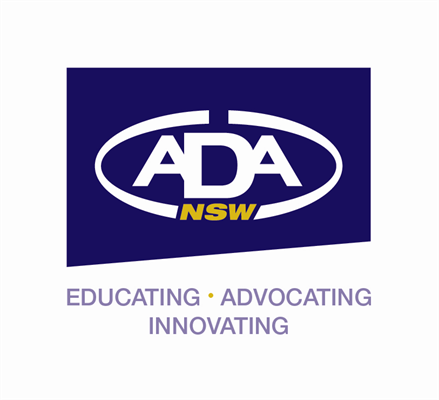 MEDIA RELEASE
Embargo: 6am Tuesday July 11, 2017
NEGLECTING TINY TEETH CAN CAUSE BIG PROBLEMS
Dental conditions behind 2,100 hospitalisations a year for kids aged four and under in NSW
The Australian Dental Association NSW has reminded parents to clean their children's baby teeth, as new research finds that children who are breastfed long-term are more likely to have dental cavities.
The President of ADA NSW, Dr Sabrina Manickam, said dental conditions were the second-leading cause of potentially preventable hospitalisations among children aged four and under in NSW. There were 2,124 hospitalisations for kids in this age group in 2014-15, figures from the Centre for Epidemiology and Evidence at NSW Health show.
"Every day toddlers and preschoolers are going under general anaesthetic to have major dental surgery – something that could be avoided through good oral hygiene," she said.
Parents should start cleaning their baby's teeth when they first appear, usually between four and 10 months of age.
"As soon as the first tooth appears they are at risk of dental decay," Dr Manickam said. "Some parents mistakenly think there's no need to take special care of their children's baby teeth because they will eventually fall out. But baby teeth are just as important as permanent teeth. They help children learn to chew and speak properly, and keep the correct spacing in their gums to let their permanent teeth erupt."
The reminder comes as an oral health study published in the journal Pediatrics investigated whether the duration of breastfeeding was a risk factor for cavities in primary (or baby) teeth.
The study assessed children at the age of 5 and found that regardless of how much sugar they had consumed from birth, the risk of severe cavities was 2.4 times higher for children who were breastfed for two years or longer, compared to those who were breastfed up to 12 months of age. Breastfeeding between 12 and 23 months did not carry a higher risks of caries, the study found.
Dr Karen Peres, Associate Professor at the Australian Research Centre for Population Oral Health at the University of Adelaide, is lead author of the study, which examined sugar consumption and breastfeeding patterns among children in southern Brazil. She said the findings were "likely to be the same for countries where children are exposed to the same levels of fluoride in water and toothpaste". Similar studies are being conducted by ARCPOH researchers with data from Australian children.
The link between prolonged breastfeeding and childhood tooth decay might be explained by when and how often children were exposed to the lactose in breast milk, Dr Peres said. "Those children who are breastfed beyond 24 months of age are probably also being breastfed at night and on demand, which means they have less chance to clean their teeth."'
Dr Peres said: "There's so many benefits related to breastfeeding and we should encourage mothers to breastfeed as long as possible. However, because of this association we've found, we have to encourage parents to clean a child's teeth with adequate fluoride toothpaste from the age of 18 months and before going to bed."
The Australian Dental Association recommends parents:
· Clean their baby's teeth with a soft cloth or soft children's toothbrush twice a day
· Use a pea-sized amount of low-fluoride toothpaste on their toothbrush from 18 months
· Avoid settling children to sleep overnight with a breastfeed or bottle of milk
· Wipe their child's teeth with a moist cloth if they have a milk or bottle feed before bed
· Make tap water their child's usual drink
· Give their child no more than two healthy snacks per day
· Encourage their child to drink from a toddler cup from 12 months of age
· Take their child to the dentist by their first birthday
For more information on Protecting Tiny Teeth go to http://www.adansw.com.au/Community/Protecting-Tiny-Teeth.aspx
The study paper can be found online at https://doi.org/10.1542/peds.2016-2943.
Media Contacts:
Kim Arlington, Media Advisor, ADA NSW: 0405 514 848, kim.arlington@adansw.com.au
David Ellis, Media and Communications Officer, The University of Adelaide: 0421 612 762, david.ellis@adelaide.edu.au
About ADA NSW: ADA NSW is the peak professional association for dentists and dental students in NSW and the ACT with 4,400 members, representing 70 per cent of dentists. ADA NSW has been supporting dentists and promoting good oral health in the community since 1929.
882031