Lakeba's sale of "Deals for Sport" platform confirms the value of their unique, rapid commercialisation model.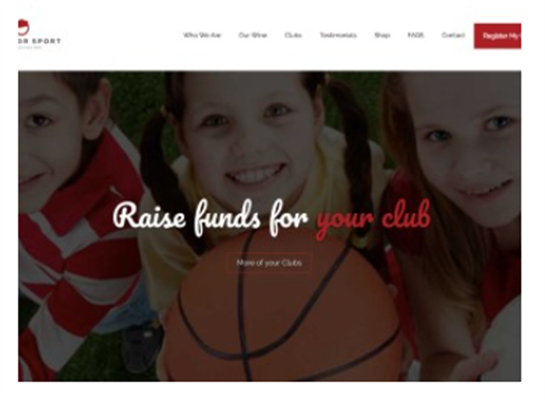 Lakeba Group today announced they have exited the "Deals for Sport" platform, one of the ventures built out of their Manly headquartered VC Studio.
Conceived just 18 months ago as a simpler and more effective fundraising platform for the hundreds of thousands of clubs across the country, the Lakeba Group today confirmed they had sold their "Deals for Sport" digital platform to Victorian business woman Kerry Holland.
The Lakeba Group is a Start-up Studio or "Reverse Incubator", with an innovative business platform for creating, building and scaling disruptive, digital solutions. Headquartered in Manly, Australia, the Lakeba Group has a global team of over 100 people with international offices in Italy, India, USA and UK
The first application of the platform, Wine for Sport enables supporters of clubs to raise funds through buying wine, with 10% of the purchase price going to their nominated club or community group.
With three and five children respectively, Lakeba Group Co-Founders Giuseppe Porcelli and Darren Younger had first-hand experience of the fundraising challenges faced by sporting teams and clubs. They saw the opportunity to work with their development team to build an innovative, digital solution for clubs and community groups to raise money, while reducing the hassle for parents and club administrators.
According to Darren Younger, Lakeba Group Chief Growth Officer "being a parent of five, I understood some of the challenges for parents, supporters and club administrators to raise funds. The typical avenues of sausage sizzles, raffles and chocolate boxes can be time consuming and involve lots of administrative duties including managing inventory and chasing money.
Wine for Sport provides a simpler solution for clubs to raise money and for club members to still have the chance to celebrate the wins and commiserate the losses together over their favourite wine".
New CEO Kerry Holland said she is excited by the scalability of the platform and the immediate opportunity to build on the success of Wine for Sport, working closely with clubs and fundraising groups across the country.
"This is another example of how our business model provides value to businesses, individuals, and the community" said Lakeba Group CEO Giuseppe Porcelli, "With our 24/7 development capabilities, we can conceive the solution, create MVP, test, launch and commercialise to quickly realise the value for the end users and for our investors".
In addition to "Deals for Sport", the Lakeba Group has a number of ventures which are moving through pilot to commercialisation. This includes Shelfie, a retail shelf analytics platform, with data acquired by camera, robots or drones, which has garnered international support with clients in UK, USA, South Africa, New Zealand and Australia.
881060