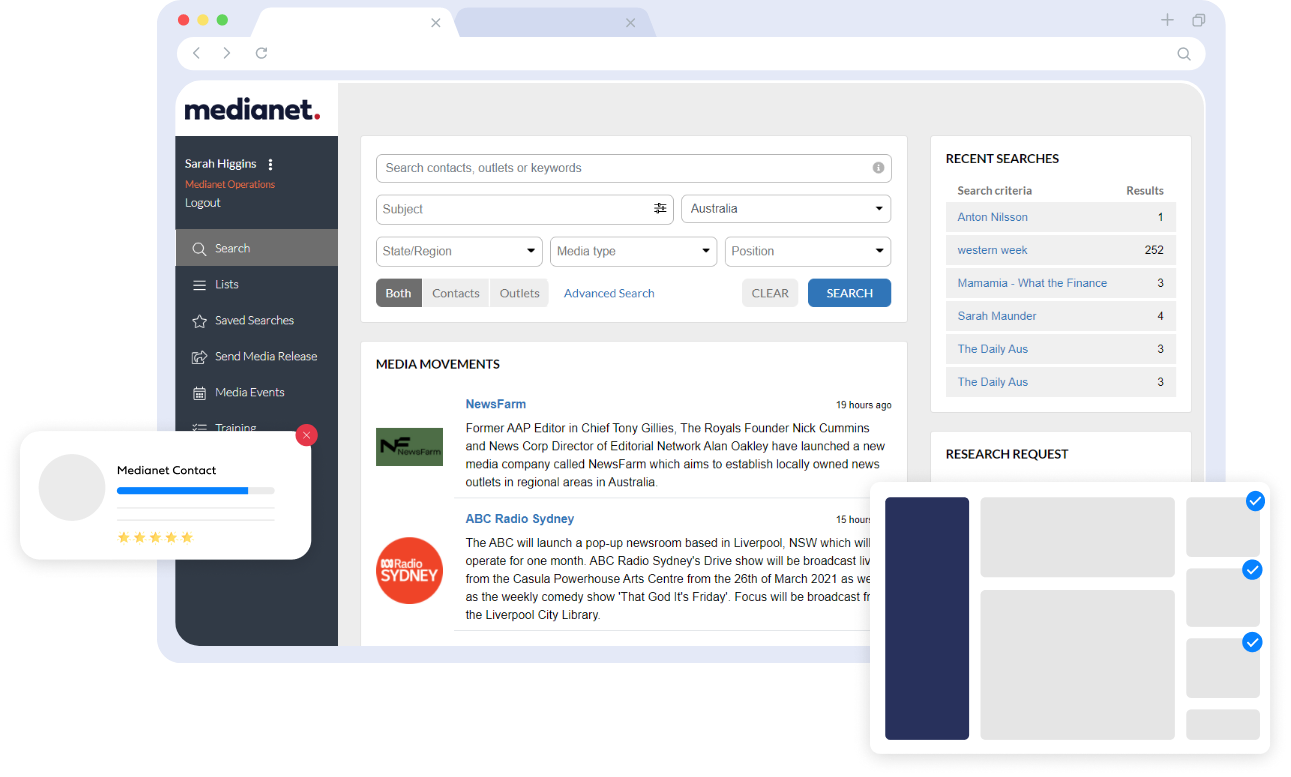 Reach the right people
Find journalists
Hit every target with reliable, accurate media profiles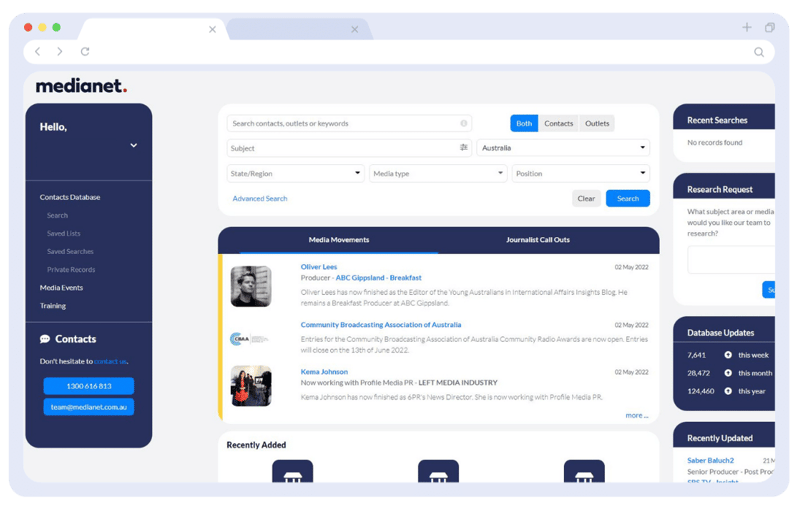 Media data & insights
Have the best information at your fingertips for accurate targeting
Truly understand each media contact with an in-depth profile packed with biographical information that includes achievements, career history, awards and personal endeavours, so you can tailor your pitch to suit them perfectly. Create and save contacts from Australia and New Zealand, and get suggested AI updates and improvements to your media lists.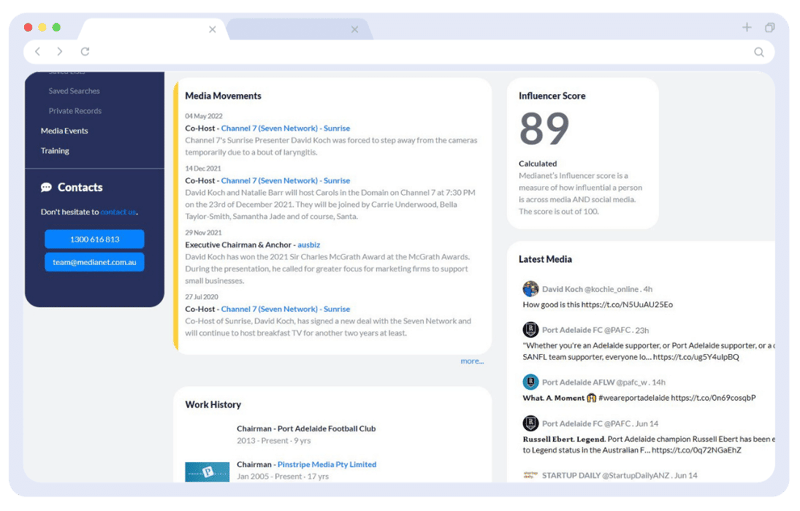 Influence and social
Find media influencers and boost social engagement around your stories
From nano-influencers to mega-influencers, our qualitative score will guide you on who to target for your campaign, so you know where you'll get the most social reach for your investment. Our database gives you a full view of someone's participation and influence on social media, and the ability to connect with them on all the major social channels.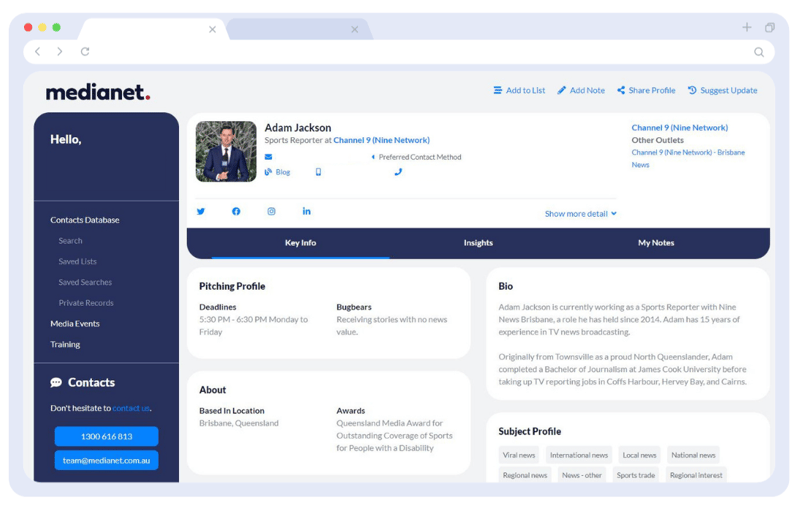 Research process
Expand your team's power with our reliable researchers
From how to pronounce a name, charities and causes an individual may support, to when they're on deadline – if there's something that will help you with your pitch, we're recording it. Enhance your research power with our dedicated team of Australian researchers who monitor, investigate, survey and verify every piece of information.
We help our clients see results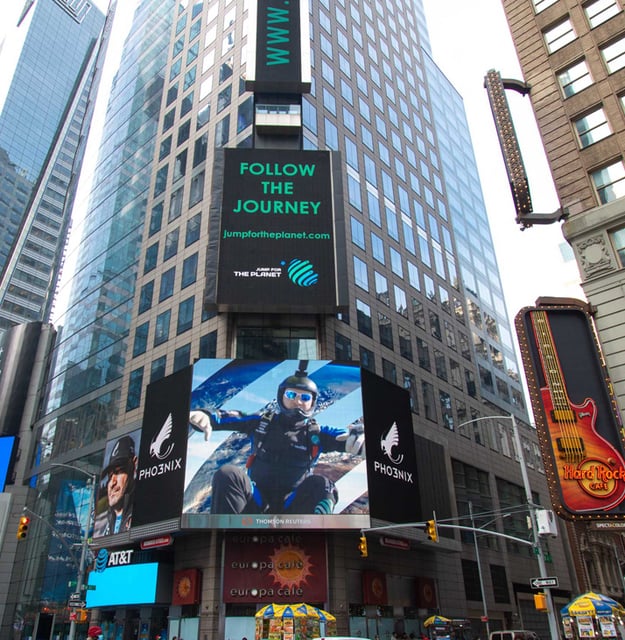 The Jump for the Planet campaign has now gained not only significant media interest but a global audience of supporters.
Lisa Pringle
Head of Comms, Mana Group

Medianet is the ultimate PR software connecting you with media contacts and outlets to get your story told.
Save time finding contacts

Targeted media distribution

Rich reporting and insights