Media Statement - PFAS Update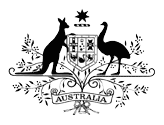 Acting Chief Medical Officer
19 November 2017
The Australian Government will extend its voluntary blood testing program, epidemiological study and mental health and counselling services to the expanded investigation area around RAAF Base Williamtown, NSW, in line with the Department of Defence's updated human health risk assessment and today's announcement by the NSW Environment Protection Authority.
This initiative is being undertaken as a precautionary measure, noting there is currently no consistent evidence that exposure to PFOS or PFOA causes adverse human health effects. Blood testing will not tell an individual whether the PFAS levels in their blood will make them sick now or later in life, but may be of use in determining whether PFAS exposure reduction measures have been successful over time.
The Department of Health has established an Expert Health Panel to advise the Australian Government on the potential health impacts associated with PFAS exposure and to identify priority areas for research. The consultation period is between 1 – 19 November 2017 and the Panel is expected to provide its advice to the Minister for Health in the first quarter of 2018.
Further information in relation to access to these services can be found at http://www.health.gov.au/internet/main/publishing.nsf/Content/ohp-pfas.htm
Media contact: Kay McNiece, 0412 132 585
889410