Technology & Innovation
|
BlueChilli appoints tech startup culture expert Claudia Barriga-Larriviere as Head of Culture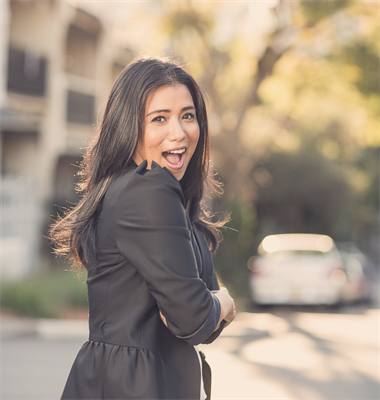 Sydney 21 March, 2017 - Australian startup studio BlueChilli today announced it had appointed Ms Claudia Barriga-Larriviere to the position of Head of Culture for its fast-growing community of staff and portfolio companies.
"Startups are businesses at their most vulnerable and uncertain stage," says Claudia. "We all forget that a startup is run by people who are invested in an outcome broader than their roles, broader than themselves. My job is to make sure we guide them through the change that startup life brings and make sure the team doesn't lose sight of the final destination."
Sebastien Eckersley-Maslin, founder and CEO of BlueChilli, said Ms Barriga-Larriviere's passion for building transparent, collaborative and effective teams will be important for the burgeoning growth of BlueChilli.
"Claudia has 12 years of change and team management behind her, including time with the Australian Broadcasting Corporation, global startup accelerator Startmesh and corporate startup educator Pollenizer. There's nobody better equipped to help us develop a culture of creativity and diversity, helping us embrace the rapid pace of change in the tech startup industry."
"We've created 13 new startups and hired 14 new team members to support them in BlueChilli in the first three months of 2017. We all have our work cut out for us in ensuring we stay on top of that growth and knowing Claudia is dedicated to that task helps us all focus on what we need to achieve," Mr Eckersley-Maslin said.
Ms Barriga-Larriviere is also a startup advisor for BlueChilli's SheStarts female founder accelerator program and the Dean of the Sydney chapter of micro-patronage social enterprise The Awesome Foundation.
More on Claudia Barriga-Larriviere:
https://www.linkedin.com/in/claudiabl/
https://twitter.com/claudiablb
---
About BlueChilli
BlueChilli brings together corporates, investors and entrepreneurs to tackle the world's biggest challenges. The company's goal is to build a startup portfolio valued in excess of AUD1Billion by 2020. Headquartered in Sydney with incubator spaces in Sydney, Melbourne and Brisbane, the company has portfolio startups in Australia, the US and Canada. BlueChilli invests technology development, expert advice and early-stage funding in the startups it creates via a rigorous accelerator program curriculum, a dedicated product development team and the AUD10M BlueChilli Venture Fund. BlueChilli is expanding its pipeline of startups through open innovation programs such as CityConnect focused on solving urban challenges, and the highly publicised and successful SheStarts program to turbocharge female leadership of startups.
For more information:
Alan Jones
Entrepreneur in Residence
+61 414 987 069
/ENDS
875892