Stay sober this 'Ocsober' to help Aussie kids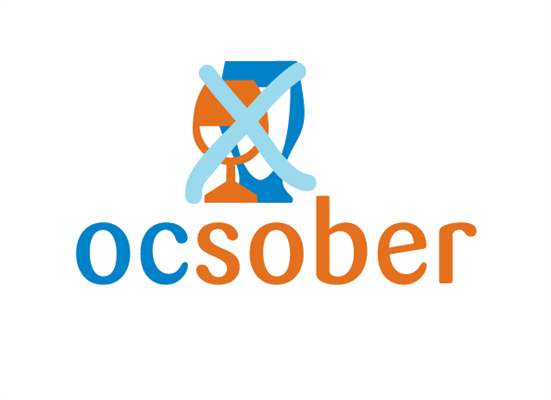 Media Release
Tuesday 27th September 2016
Stay sober this 'Ocsober' to help Aussie kids
- Survey highlights the impact of alcohol-fuelled violence in Australia -
Perth, 27th September 2016: Life Education is calling on Australians to stay sober this 'Ocsober' and take a break from booze for 28 days in October to break the cycle of alcohol abuse and help Aussie kids.
New research released by Life Education this week[1] has revealed that one in five Australians have witnessed or experienced alcohol related physical abuse. Further to this, alarmingly close to one in two (40.8%) have been exposed to alcohol related verbal abuse.
Two thirds (66.8%) of those surveyed also feel it is more dangerous to go out at night than it was 10 years ago. This increases to nearly three quarters (74.6%) for women.
This research comes ahead of the launch of Life Education's fundraising initiative – Ocsober that aims to raise awareness of the increasing issue of alcohol-related abuse among Australians, and raise funds for more vital drug and alcohol education in schools.
Life Education WA, Executive Officer, Bernie Foley, stressed the impact alcohol abuse is having on our society.
"Existing research tells us the cost of alcohol abuse in Australia is estimated to be $36 billion a year[2], and has resulted in 5,554 deaths and 157,132 hospitalisations[3] annually," Mr Foley said. "Alcohol also remains one of the biggest single causes of road deaths and injuries, responsible for 30 percent of fatalities.[4]
"There needs to be a cultural shift in Australia with regards to our relationship with alcohol. Our community should not have to feel unsafe when going out at night because of the risk of alcohol fuelled violence and abuse," he added.
"We cannot ignore the pervasiveness of alcohol misuse in relation to physical assaults. 1.7 million Australians were physically abused by someone under the influence of alcohol within a 12 month period.[5] Across Australia 73 percent of one-punch assaults resulting in a fatality involve alcohol.[6] Alcohol is implicated in up to half of all reported domestic violence in Australia.[7]
"Over one million Australian kids are impacted by the drinking of adults, and on top of this up to half of all child protection cases are attributed to alcohol abuse[8]," Mr Foley said.
The research also found that there is overwhelming support for more education of young people, with 80.3% of those surveyed believing young people need to learn about the danger of alcohol and illegal drugs at school.
"It's time to take a stand against the violence and injury caused by too much alcohol. We need to change our alcohol culture and it starts with us. Together we can create a safer future for our kids," said Mr Foley.
Ocsober is aiming to raise $700,000 for Life Education to teach 640,000 Aussie kids in over 3,400 schools each year about the importance of healthy living and the effects of alcohol and drug misuse, with the support of iconic educational mascot 'Healthy Harold' the giraffe.
Strategically timed to commence on 4th October following the AFL and NRL Grand Final weekend, the 28 day Ocsober challenge will also encourage participants to get fit and healthy to welcome summer.
To register for Ocsober, visit www.ocsober.com.au.
-ENDS-
For more information, interviews or images, please contact Georgia Cameron at Inspire Public Relations on 0414 514 912 or at georgia.cameron@inspirepr.com.au
About Life Education: Life Education, as the largest non-government provider of health education to children in Australia, has been a valued partner of Australian schools for 37 years. It has 100 plus mobile classrooms and qualified educators across the country and reaches over 640,000 children nationally. In the past 37 years more than 5 million students have participated in the Life Education program.
A registered charity, independent of both government and religion, Life Education aims to empower children and young people to make safer and healthier choices through education. Life Education relies on fundraising to maintain its vital service. Further information is available at www.lifeeducation.org.au.
---
866597