Visuals capture a reader's attention and allow people to more easily digest information. Stand out by matching the needs of modern-day newsrooms with visual elements to enrich your stories.
You can embed visual content within the body of your press release by clicking on 'Insert' and then selecting either one of the following:
Image: to embed photos, images or infographics
Link: to embed a URL
Table: to embed a table with up to 10x10 cells
Copy the URL of the content you wish to insert and paste it into the 'Source' field in the new window, and then click 'Save', which will embed the element into the body of your press release. Alternatively, to embed an image, you can click on the 'Upload' option to drag and drop or browse for an image that is saved on your computer.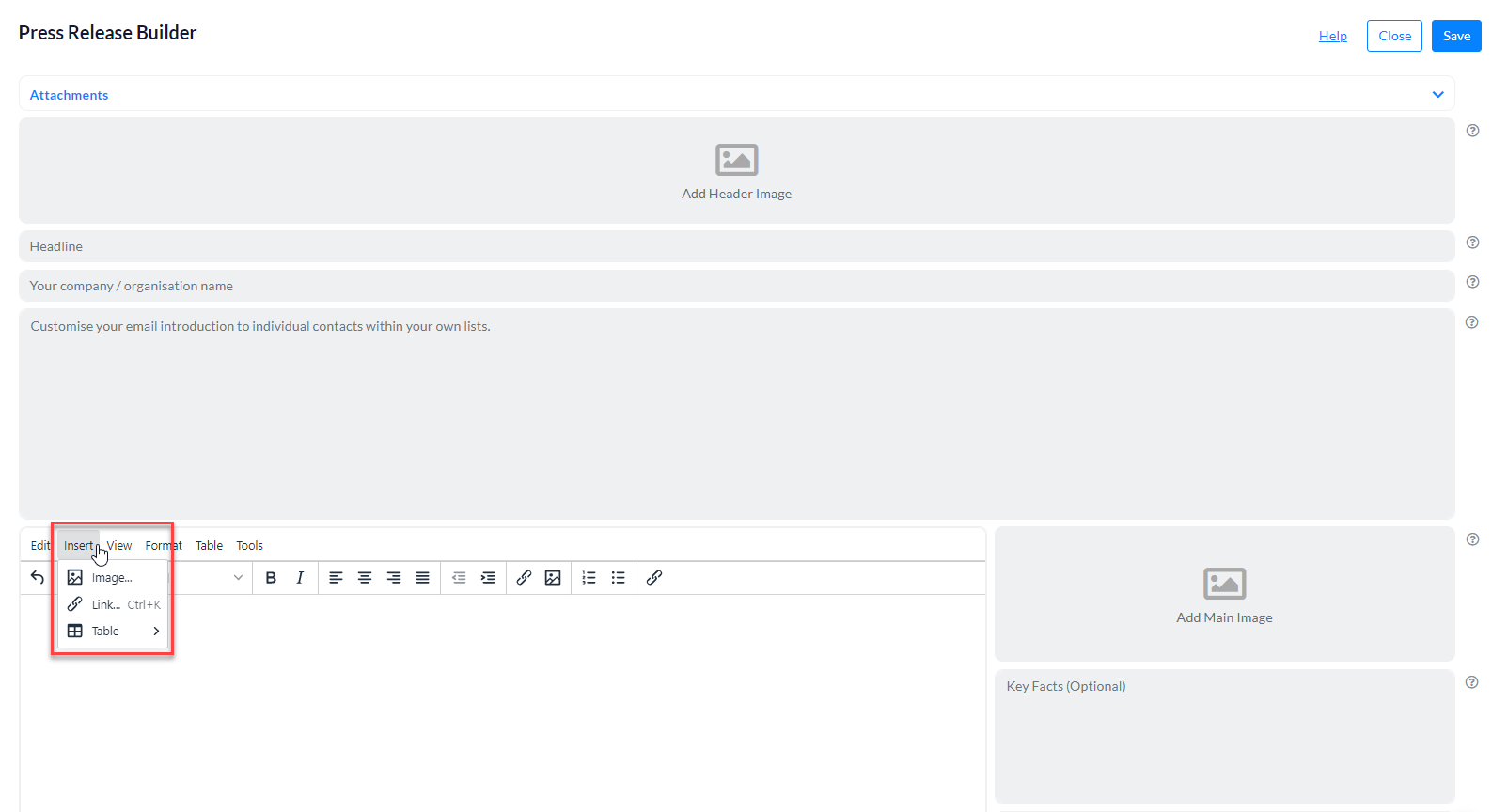 Here are some tips on using infographics and images to improve your story.