Multimedia News Release: Needle Pain & COVID: New Aus Medical Invention To Help "Close the Gate" On Virus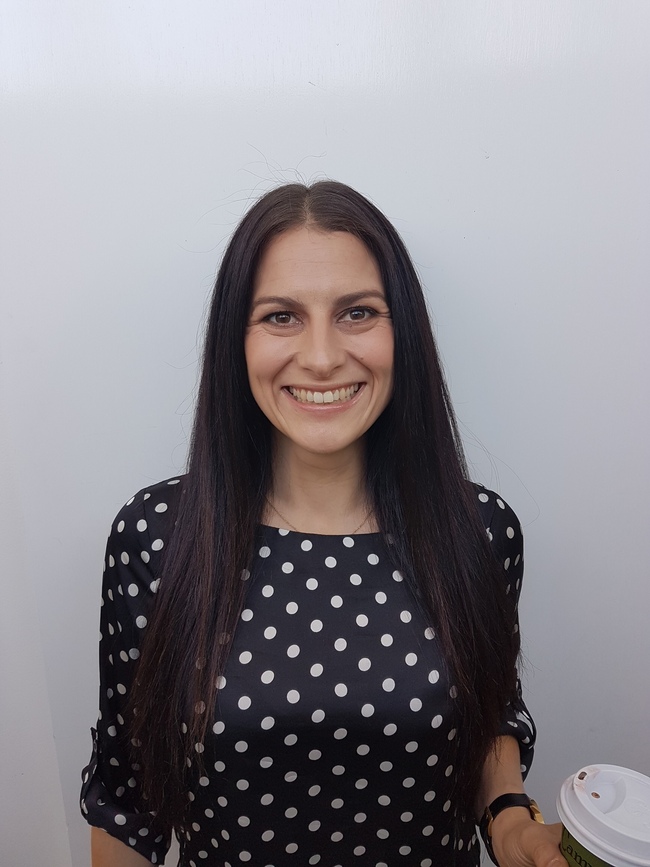 A new world-leading, Australian-invented medical device will officially launch today in a bid to improve vaccination rates and "close the gate" on COVID19 by calming public nerves for the approximately six million Australians who fear injections.
For broadcast quality video and high-res images, please visit the Multimedia News Release:
http://news.medianet.com.au/provocate/needle-pain-covid-needlecalm
Australian-headquartered NeedleCalm™ today officially launched their breakthrough Australian medical device assisting with the reduction of needle-associated pain with injection, immunisation, venepuncture and catheterisation procedures often associated with vaccinations, blood donations and tests, and cancer treatment.
This includes helping treat Trypanophobia – the fear of needles – as defined by the American Psychiatric Association's Diagnostic and Statistical Manual of Mental Disorders(i) in the Blood Injury and Injections (BII) category.
Needle phobia is reported to affect approximately one in four Australians(ii) on average, and can lead to healthcare avoidance, as well as costly time delays, disruption and double-handling to administer it(iii) .
NeedleCalm™ works by using a medical technique referred to as 'closing the gate' between the needle injection site in the arm and pain receptors in the brain.
The Class 1 medical device recently received Australian Therapeutic Goods Administration (TGA) approval and was developed in part with support from the NSW Government's Minimum Viable Product Grant program and Federal Government's Industry Growth Centres Initiative
(MTPConnect)( iv) .
NeedleCalm™ is Australian-owned and manufactured and can be used in over 60 per cent of Australia's approximately 128 million needle procedures carried out annually. It can be used at various injection sites across the body, including, but not limited to, arms, abdomens, buttocks and thighs.
Lauren Barber, CEO and Founder of NeedleCalm, said the company and its products had an opportunity to play a pivotal role in ensuring Australia – and other countries – overcomes key barriers to achieving herd immunity against infectious diseases, including COVID-19, as well as other critical healthcare avoidance.
"It's exciting that we have the opportunity to help Australia close the gate on COVID-19 and launch
our years of hard work in real time in one of the largest mass public vaccination campaigns of our time," Ms Barber said.
"Our technology is a game-changer and can be used in an estimated 76 million needle procedures in Australia each year.
"We expect that number to grow with the additional 50 million-plus vaccinations being rollout out for COVID specifically this year.
"It's easy to dismiss needle phobias, but they affect approximately 25 per cent of Australians, while a local study found one in five patients with a fear of needles reported avoiding healthcare.
About NeedleCalm™ Pty Ltd
NeedleCalm Pty™ Pty Ltd is an medical device company headquartered in Melbourne, Australia, that was established to develop and commercialise a medical device technology to reduce the discomfort associated with needles. Our aim is to help increase compliance with needle-related procedures, increase patient and staff satisfactions with needle-related events and to help make needle-related healthcare services more efficient in terms of time and resources. Our products are Australian-owned and manufactured.
About Founder & Managing Director Lauren Barber
Lauren Barber (Ms/She/Her) is a Clinical Nurse Specialist with post graduate qualifications in Healthcare Leadership and Cosmetic Dermatology. Her post-qualification training includes IV cannulation, blood transfusion management, clinical supervision skills and trauma nursing. Her nursing career began in Emergency and she has since gained experience in primary healthcare and management. During this experience Lauren has seen the effects of severe reactions to needles and the consequences of healthcare avoidance. Lauren has also assisted clinical psychologists over a number of years treating patients with needle related fear and anxiety. Early on in her career Lauren developed a technique of injection that utilized the gate control theory of pain which enabled the majority of her patients to not even notice then injection had been given. In 2016, after spending several months unwell and being on the receiving end of many injections, she had an epiphany and commenced research and experimentation to transfer this method of injection into a product. After many months of research and experimenting at home NeedleCalm Pty Ltd was born. After Lauren's third operation she left a stable position as Nurse Unit Manager with a six-figure salary to dedicate the necessary time to bringing NeedleCalm Pty Ltd to life.
(i) Hamilton, JG (1995): Needle phobia – a neglected diagnosis J Fam Pract. 1995 Aug;41(2):169-75.
For interviews with NeedleCalm™ CEO Lauren Barber or other enquiries, please contact: Troy Bilsborough (Provocate): 0427 063 150, +61 7 3058 0033 or troy.bilsborough@provocate.com.au
949628