Australian Institute of Sport
MEDIA ALERT | LAUNCH OF ANNUAL FEMALE TALENT PROGRAMS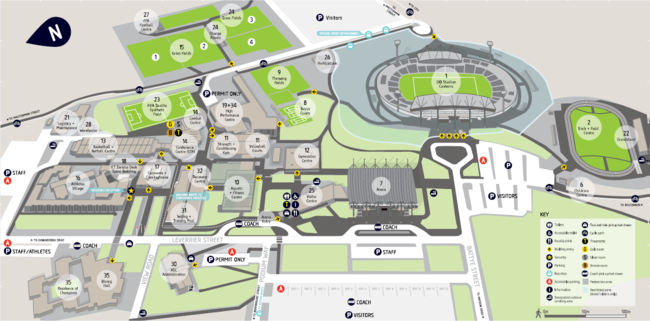 LAUNCH OF ANNUAL FEMALE TALENT PROGRAMS
10 February 2020

The Australian Institute of Sport (AIS) will reveal the latest participant intake of the AIS Talent Program, continuing its commitment to placing more women in leadership positions in Australian Sport. 34 women will be involved in the 12-month programs- one for high performance coaches and one for sport executives.

WHAT: AIS Talent Programs
WHEN: 12.30pm Tuesday February 11th 2020
WHERE: Australian Institute of Sport
Leverrier St, BRUCE ACT
Grass area in front of Building 35 (see attached map).
WHO: Darlene Harrison - AIS Director, Performance People and Teams
Program Participants
Lauren Jackson – Head of Women's Basketball, Basketball Australia
Petria Thomas – High Performance Manager, Gymnastics Australia
Renae Domaschenz – Assistant Coach/ACT Pathways Development Coordinator, Rowing Australia

MEDIA NOTE:
There will be an opportunity for interviews and vision from 12.30 – 1.00pm.
Media can park in staff/athletes car park next to Building 35 (Residence of Champions/Dining Hall). For more details on the program – visit ais.gov.au/coach-and-executive-development/talent-programs


Media contact: Sarah Browne 0402 494 503 or sarah.browne@ausport.gov.au
927691