Technology & Innovation
|
SkyBuys duty free app now live with Heinemann at Sydney Airport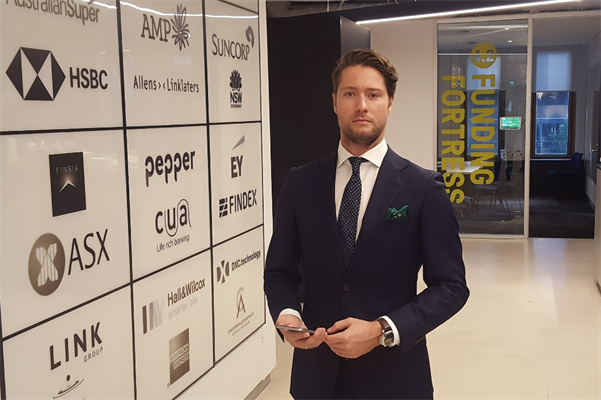 SkyBuys Pty Ltd ("SkyBuys") is pleased to announce that passengers flying in or out of Sydney Airport can now shop for duty free with the SkyBuys App at any stage of their journey, including before they travel or arrive at the airport.
In a move that is set to disrupt traditional services, passengers travelling on airlines offering in-flight wireless can also use their smartphone to forego the limited offerings of the airline trolley and buy an extensive range of duty free from the airport instead.
After trialling the concept earlier this year at Sydney Airport, SkyBuys has launched their duty free platform there with international duty free and global travel retail leaders, Heinemann Australia ("HEINEMANN Tax & Duty Free" and "Heinemann"). Other airports are planned by SkyBuys to be included later in the year.
The SkyBuys App, now available on the App Store and from Google Play, is designed to deliver a better shopping and travel experience to international passengers by allowing them to search and shop for duty free items and offers when it suits them, avoiding the need to queue and ensuring that the specific item they are looking for is available.
SkyBuys' founder and CEO Alec Kemmery said: "Whilst we designed and accelerated the concept in Europe, it is very rewarding for us to launch SkyBuys at our home port in Sydney. To do this with one of duty free's global leaders in Heinemann makes it even more exciting for us".
Heinemann Australia said that the group is the first concessionaire to trial the SkyBuys duty free app, and the project was part of a wider commitment by the group to test new ideas to deliver unrivalled customer service in Australia and around the world.
"Sydney Airport is a flagship for us, and SkyBuys is one of the many innovations we have introduced in the way we service the duty free and travel retail market here since 2014, ensuring we delight international travellers with unrivalled offers and value".
Heinemann operates 10,000 sqm of retail space at the airport, including seven duty free areas. The launch in Sydney will allow SkyBuys to influence travellers' awareness of the benefits of purchasing duty free in the arrivals area at the airport, not just at departures.
Through online ordering via the app, SkyBuys helps to streamline fulfilment and to eliminate the need to queue at check-outs during peak times, facilitating collection and saving time.
For further information:
SkyBuys Pty Ltd
Alec Kemmery
CEO & Founder
Mobile (Sydney): +61 400 015 510
Heinemann Australia Pty Ltd.
Sajah Saleh
Public Relations & Marketing Manager
Mobile: +61 401 334 093
About
SkyBuys
Based at Stone & Chalk in Sydney, SkyBuys is an online-to-offline platform for duty free and travel retail. The SkyBuys concept was first accelerated by global aviation group Airbus through the global aviation group's innovation hub in Hamburg. SkyBuys was also a finalist in the Lufthansa/SAP aviation technology challenge in Frankfurt. Global duty free leaders Heinemann is the first concessionaire to trial SkyBuys, and Sydney Airport represents SkyBuys' first airport initiative.
SkyBuys developed the SkyBuys App for international passengers to shop for duty free at any stage of their journey, including in-flight. Available on the App Store and from Google Play, the SkyBuys App lets passengers search and purchase duty free from the time they receive their ticket through to the time they arrive at their destination, with fulfilment at collection points at duty free shops in airports or downtown.
Heinemann Australia ("HEINEMANN Tax & Duty Free")
A subsidiary of the global duty free enterprise Gebr. Heinemann, Heinemann Australia represents the group in the Trans-Tasman region, in conjunction with winning the duty free tender at Sydney Airport in 2014. Heinemann Australia now operates around 10,000 sqm of retail space at the international destination port.
Globally, Heinemann supply an expansive duty free range of global branded goods to international airports, airlines, cruise liners and border shops in over 100 countries. The group's retail operation now serves more than 40 million customers annually, across a wide array of categories including perfumes and cosmetics, wines and spirits and confectionery.
916799