Community & Environment
|
Community Broadcasting Foundation
Community Broadcasting Foundation welcomes Ian Hamm as new President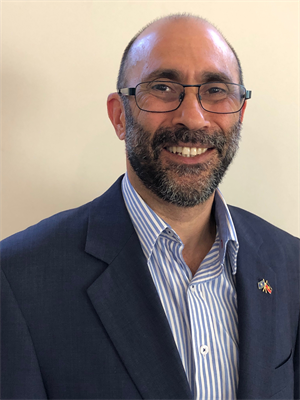 Media Release
Community Broadcasting Foundation welcomes Ian Hamm as new President
The Community Broadcasting Foundation has announced that Ian Hamm will be joining their organisation as President on 1 July, 2019.
A Yorta Yorta man, Ian brings more than 30 years senior experience in policy and strategic reforms at the Australian and Victorian governments.
Ian will apply his expertise and extensive experience leading the Boards of community organisations, to help the Foundation distribute more than $16.8 million annually to support Australian community media.
"I feel honoured to be joining the Community Broadcasting Foundation. I'm an advocate for building stronger communities and appreciate how important community media is in Australia.
Through my volunteering at community organisations, I've experienced firsthand how community radio and television amplify local voices.
I look forward to working with the CBF Board, team and volunteers to lead the Community Broadcasting Foundation to future success."
Ian Hamm will officially join the Community Broadcasting Foundation Board following the retirement of Peter Batchelor at the end of June.
ENDS
Contact
Chantelle Courtney
Strategic Communications Manager
03 8341 5900 / 0419 200 170
ccourtney@cbf.com.au
About the Community Broadcasting Foundation
The Community Broadcasting Foundation is a champion of community media ‐ Australia's largest independent media sector. Each year the Community Broadcasting Foundation distributes more than $16.8 million in funding to strengthen over 450 community broadcasting services across Australia. For more information, visit cbf.org.au.

915654