THE PARTY TO END WORLD HUNGER FUNDRAISER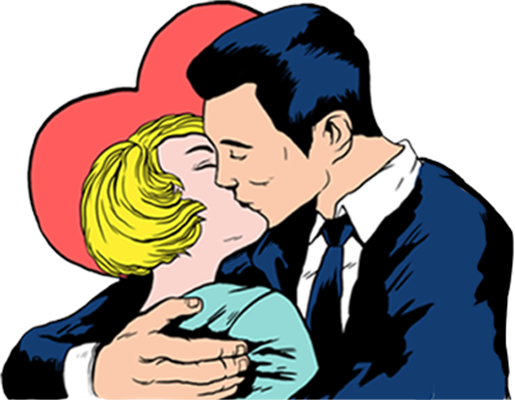 Single? Find Love at the Party to End World Hunger!
The Party to end world hunger
What's better than going to a great party with your single friends and meeting someone amazing? Doing it to end world hunger!
On Friday 10th May join up to 250+ single Brisbanites at The Loft at 100 Boundary Street, West End, for this unique CitySwoon Charity Fundraiser event, The Party to End World Hunger, with all proceeds going to The Hunger Project Australia.
Brett Couston, CEO of CitySwoon says "This party is all about raising money, having fun, having a few drinks and maybe sparking up a relationship - for a good cause."

Whether you are straightie-180 or rainbow by orientation; a millennial, Gen Y or Gen Xer, there will be dates for you! After a beverage or two to calm the nerves, the CitySwoon hosts will expertly match you with five or six potential hotties.
Brett says: "There'll be a DJ after the dating rounds, so stay and have a boogie and carry on into the night!"
Grab your wing-human or your single friends for a night to remember with all the feels and great karma – the Party to End World Hunger.
Tickets start at $49. Sign up and book online at https://cityswoon.com.au/speed-dating-event.jsp?eventId=982
See you at the West End!
CITYswoon
Australia's leading dating events company, CitySwoon, holds the Guinness World Record for the Biggest Blind Date, held at the Sydney Opera House in 2013. Since then they've gone viral around Australia and are now running events around the clock around the world, after recently launching in San Francisco and New York.
"Americans love it!" says Brett, "We're launching in LA next month."
To celebrate their US success, Brett says the CitySwoon gang felt like doing something for good: "Of course we like seeing people get together and marriages and babies and things like that, but we thought we might give back a bit."
"So we met with The Hunger Project people and we liked their approach. They're in it for the long term and they genuinely believe they can end hunger. They don't just hand stuff out and disappear, they embed themselves and empower people to change, and they make sure it's sustainable for the long term."
Cityswoon is running a series of fundraisers around the country for the Hunger Project. The first event was in Melbourne and was a roaring success with over $6000 raised and with many lasting matches made at the event.

The Hunger Project

The Hunger Project's goal is to end world hunger by 2030. This is about more than feeding the hungry, it's about empowering them to break the poverty cycle themselves.
· Who does The Hunger Project work with? People who are living in hunger in rural, remote villages in Africa, India and Bangladesh.
· The Hunger Project have helped almost half a million people across Africa to live in self-reliant communities.
· Currently, The Hunger Project is helping 16.1 million people in 13,000 villages.
· As well as running programs such as education, microfinance, agriculture and health, THP have trained 395,000 local volunteers to lead change in their own communities.
· Every dollar invested In The Hunger Project has a multiplier effect – it just keeps on giving!
· Which is great news, since every dollar from your ticket to The Party to End World Hunger will go to The Hunger Project Australia. www.thp.org.au
More On CitySwoon
To Swoon, according to the Macquarie dictionary, is an old English word meaning "to become enraptured; enter a state of ecstasy."
This is what we feel when we meet someone special, and this is why CitySwoon have made so many matches Australia-wide; and now launched in the USA.
Brett Couston, CEO of CitySwoon says "we've seen thousands of couples click - it happens at each event and so many have reached out down the track to thank us.
Cameron, 32, met his wife Dee, 29, at a CitySwoon event. They clicked immediately and kicked on into the night. "It felt very organic," says Cameron, "CitySwoon is as close as you'll get to a traditional chance meeting."
"It was a good vibe," says Andrew, 35, who met his wife Olivia at a CitySwoon night in Melbourne. "Olivia and I introduced ourselves before the event started." The couple were matched, and the rest is history: "When I got to sit down and talk with her one on one it was pretty electric" Andrew says.
CONTACT DETAILS CEO Brett Couston is available for interview
Ph 0406702433
Email bcouston@cityswoon.com
914972