WridgWays - The Removalist, has its sights set on being industry leader, as they return to local ownership.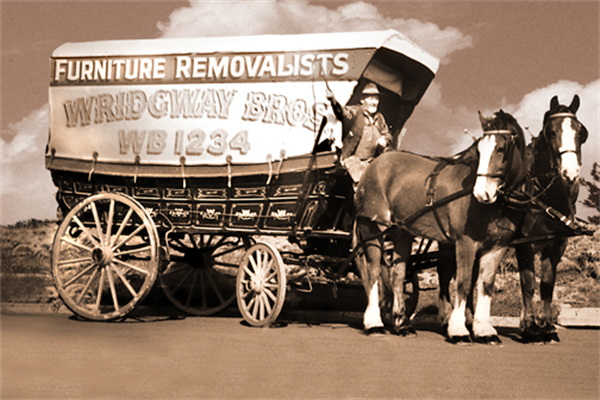 WridgWays – The Removalist recently announced a return to local ownership in Australia. Chief Executive Officer of WridgWays Kobus Fourie has big plans for the largely popular heritage brand. Fourie states "the acquisition of this company from the Santa Fe Group will allow for the business to regain its focus and strengthen the WridgWays brand within the local Australian market. This comes with a strategy that revolves around customer centricity across multiple channels with real-time technologies across Australia, and strong global partnerships."
"WridgWays is consolidating our technology framework that allows delivery of a supreme customer experience, tailored to what the customer actually wants rather than the traditional approach where the customer is expected to fit into a rigid framework" says Fourie.
WridgWays endeavours to be the leaders in changing attitudes towards an industry which has been fragmented over the last decade by unprofessional service providers who have continually let down the Australian public. "We are excited to announce the return of this heritage brand, that Australian families have learned to love over the past 127 years", Fourie said. "We're locally owned, and have our sights firmly set at being Australia's most loved removalist."
Fourie is a man of strong conviction and valour, with an impressive background of over 20 years, in Global Logistics. By acquiring the business from the Santa Fe Group, it demonstrates his belief in the brand and the strong management team he has supporting his vision. Fourie adds, "I have formed an amazing team around me, who is delivering the results in line with the values of our business."
As WridgWays now stands on its own after a decade of foreign ownership, it understands it faces some challenges in recapturing the heart of the Australian public, but with a strong vision and team, Kobus well and truly believes it can be done. Naturally, this starts with updating and relaunching the brand. After extensive work with trusted design partners, they have finalised their brand identity with subtle reminders of its heritage but with bold new styling. Fourie adds "while we have already had a soft launch of the brand identity, we will be officially launching the new brand on 25 February '19, where we will be discussing our brand's new values and mission. We will also be revealing our new fleet and uniforms."
"The rebranding experience has been very exciting. As we get to launch back into the market with our new vibrant brand, this means exciting times for the business ahead. The rebranding is a top to bottom redesign, with a vibrant colour combination choice and a logo which identifies our heritage with a classy serif font along with a strong and impressive icon and a tagline which is a clear statement to the consumer that we are 'The Removalist.'"
911341