Travel Alert: Is it safe to travel to Britain? Top 5 Tips for Aussies & Kiwis as Travel Insurer sees huge spike in calls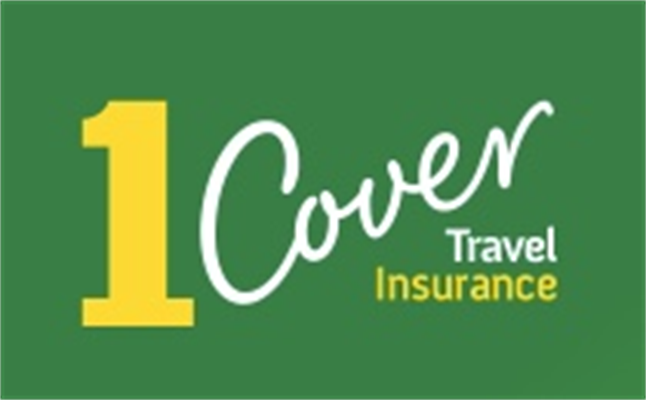 Travel Alert: Is it safe to travel to Britain?
Top 5 Tips for Aussies & Kiwis as huge spike in worried travellers calling leading Travel Insurer this Christmas.
A leading Australian travel insurer has seen a dramatic spike of worried customers calling about their Christmas holiday to Britain, in light of recent events with drones at Gatwick Airport, increasing knife crime, Scooter Bag Snatchers, and – of course - Brexit.
Every year there are over 203,000 Aussies and 33,000 Kiwis who make the trip to the UK for their Christmas holidays. It could be to see friends, see family, or just enjoy the rich culture and history. However, this Christmas season has seen a spike in holiday anxiety, as Australian and Kiwi customers question whether going to the UK is going to leave them stressed, both financially and emotionally.
Leading Australian and New Zealand travel Insurer, 1Cover, has seen a huge 32% increase in calls in the past week – and it's mainly because of concerned customers traveling to Britain this Christmas. It's clear that customers are worried about their travel plans with people like Lisa Andrews from Sydney's Northern Beaches feeling apprehensive about their travel plans.
"I have a flight to the UK on the 23rd of December and I'm worried if I'll even get there in time for Christmas," she said.
"I've been reading about those bloody drones blocking Gatwick airport. It just seems like it's one thing after another these days with the UK – first all about Brexit, now these drones. Wish I'd just stayed home."
In addition to drones at Gatwick and wondering about the effect of Brexit, other key concerns from customers include the sudden rise in in London Knife Crime, as well as the alarming rise in scooter theft.
"The UK is one of the top five destinations during our summer months, and it's a safe destination to visit in terms of claims incidents," comments Richard Warburton, 1Cover's Travel Safety Expert.
"However, this year it's a different story. We've seen a big increase in calls from customers who are concerned about what might happen to them in Britain. This comes after a year of unsavoury press about Britain.
"Knife crime has exploded, scooter bag snatchers are prevalent, and news about Brexit is causing confusion for customers about their visas and access to Europe."
Warburton says he's not surprised by this sudden Christmas panic. "After years in the travel industry, it's very common to see emotions blow out at this time of year. People have put a lot of money in to their Christmas holidays, and have been looking forward to this all year. From down here in Australia , it appears Britain is struggling to get their act together whether it is solving Brexit or being able to catch a simple Drone for 3 days!"
"I don't expect the phone calls and emails to die down, so even as most workplaces start to wind down, I think it's It is safe to say the Brits are driving us a little crazy right now!"
Top 5 tips for staying sane in Britain this winter:
1) Check your flight details about drones - Check your flight details with your airline for potential delays, prepare accordingly for delays that could be hours by ensuring your pack comfortable change of clothing in your hand luggage, stock up on the Netflix. Who knows when the Drones will get shot down and flights restored to normal?
2) Beware of knife crime has been a massive problem in the UK, and London in particular (https://www.bbc.com/news/uk-42749089) . Knife crime tends to be more focused in certain suburban areas of London where gangs are prevalent. We advise customers to be very careful about wondering alone in off the beaten track suburbs with high crime. Tourist areas are generally safer.
3) Watch out for Scooter Bag Snatchers – The Met Police have been cracking down on gangs (https://www.dailymail.co.uk/news/article-6421283/Breathtaking-footage-shows-Met-polices-new-anti-robber-squad-targeting-moped-muggers.html) riding around on scooters snatching and grabbing bags, phones or other valuables in broad daylight. Increasingly, they are moving away from high traffic areas like Oxford Street and tourist areas, and instead focusing on quieter, less well-policed suburbs. We recommend that valuables are not on display. And if you have a bag on your shoulder, have it face the building side of the street, and not the traffic side of the street.
4) Drown out the Brexit noise – Unfortunately the Brits are in a state of Brexit overdose. It's all you'll hear on the radio, TV and in the papers. Many of the Brits are fed up with it. Our only recommendation is to take your headphones and drown out the Brexit noise.
5) Pack Your Sense of Humour - Finally, take your sense of humour. The UK is a fantastic place to visit. Embrace it and enjoy it…but pack your sense of humour. Travel's all about the unexpected, after all!
Link to Media release - https://www.1cover.com.au/hub/anxious-aussies-kiwis-poms-driving-us-crazy/
FOR FURTHER INFORMATION, PLEASE CONTACT:
Richard Warburton, Travel Safety Expert
PH: +61 4783 14328 | E: richard.warburton@1cover.com.au
About 1Cover Travel Insurance
1Cover Travel Insurance was founded in 2003. Today, it is one of Australia's largest providers of online travel insurance. At 1Cover, we're dedicated to providing all customers with exceptional cover and support. We provide cover to more than 1.5 million customers in both Australia and NZ. Our policies are underwritten at Lloyd's.
909918