PHOTO AND TV OPPORTUNITY - EXHIBITION OPENING 200 Treasures of the Australian Museum 11am - 12noon Friday 13 October, 2017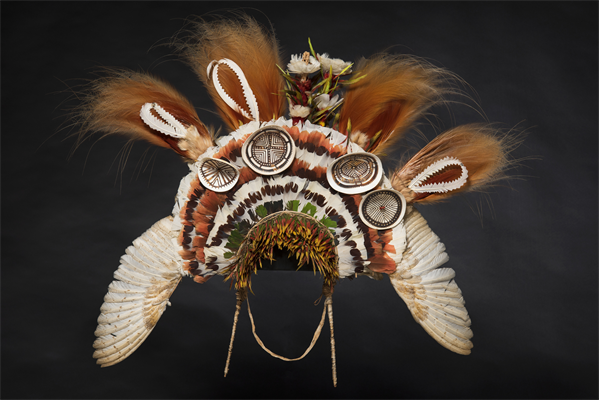 PHOTO AND TV OPPORTUNITY - EXHIBITION OPENING
200 Treasures of the Australian Museum
11am – 12noon Friday 13 October, 2017
Media are invited to the official launch of the new permanent exhibition, 200 Treasures of the Australian Museum (AM) and the unveiling of the newly-restored Westpac Long Gallery.
200 Treasures celebrates the AM's 190-year history by showcasing some of the most important and intriguing items in its collection of more than 18 million objects including a preserved Tasmanian Tiger pup and 120 million-year-old Australian pliosaur nicknamed "Eric"."
The treasures are matched by 100 people who have helped shape the nation through contributions to history, science, nature or culture, such as Cathy Freeman, Professor Fred Hollows, Sir Donald Bradman, Ita Buttrose, Professor Elizabeth Blackburn, Layne Beachley, Professor Ian Frazer and George Miller.
Included in the exhibition are Australia's first bank note, on loan from Westpac (which marks its 200th year in 2017); and a 10-kilogram gold nugget discovered in 1887, on loan from the NSW Government.
WHAT Australian Museum 200 Treasures official opening
WHEN: 11am – 12noon, Friday 13 October 2017
WHERE: Australian Museum, Cnr of William St and College St, Sydney
WHO: NSW Premier, The Hon. Gladys Berejiklian MP
Minister for the Arts, The Hon. Don Harwin MLC
Director & CEO, Australian Museum Kim McKay AO
Westpac Managing Director and CEO, Brian Hartzer
Historian and curator, Peter Emmett
Australian Museum Exhibition Manager, Fran Dorey
Australian Museum Designer, Aaron Maestri
Visuals
The Westpac Long Gallery featuring two floors of priceless objects
Children from Plunkett St School will be involved in official opening and ribbon cutting.
887272