Multimedia News Release: VISIT FLANDERS UNVEILS STREET ART TO COMMEMORATE THE CENTENARY OF THE BATTLE OF PASSCHENDAELE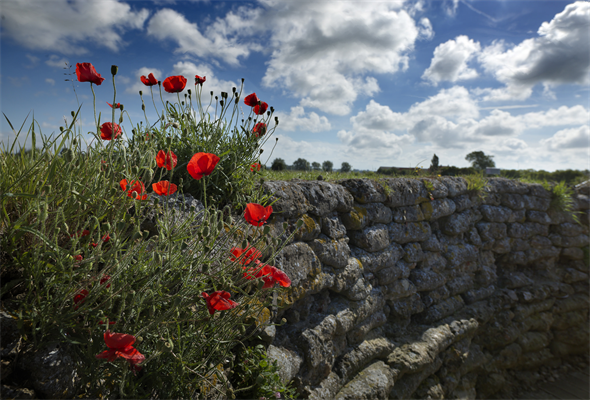 VISIT FLANDERS UNVEILS STREET ART TO COMMEMORATE
THE CENTENARY OF THE BATTLE OF PASSCHENDAELE
Today, a striking street art mural depicting the personal impact of war was unveiled in Melbourne's Hosier Lane. The mural commemorates the Battle of Passchendaele in Belgium, 100 years ago.
For broadcast quality footage, high-res images and audio, please visit the Multimedia News Release:
The Battle of Passchendaele (31 July - 10 November 1917) was one of the bloodiest battles of the First World War. Half a million casualties fell in 100 days for a gain of only 8 km of territory. Total casualties at Passchendaele are estimated to be 475,000; about 275,000 British and Commonwealth and about 200,000 German. A total of 38,000 Australians, 15,600 Canadians and 5,300 New Zealanders fell there, either killed, wounded or missing.
Dr Brendan Nelson, Director of the Australian War Memorial said, "Australia and Belgium will forever share a special bond in remembrance of the sacrifice made by Australia 100 years ago. The mural calls on every Australian to remember what was given for us in Flanders Fields 'where the poppies blow, row on row'.
The moving Passchendaele scene was created by renowned local Melbourne street artist Adrian Doyle, who is involved in both fine and street art throughout Australia.
"I have a personal interest in WWI history and Australian suburbia and so it meant a lot to combine these topics in a way that reminds us of the horrors of war – both in the field and at home. We wanted to broaden the scope away from just the (traditional) soldier's point of view, but also show the impact on families. I hope the mural serves as a reminder of those who gave their lives in Flanders Fields and the devastation that war leaves behind".
VISITFLANDERS commissioned this artistic impression as part of its five-year commemoration program. It is one of the commemorative activities to remember the unique historical significance that the Great War had on this small region of Belgium from 1914-18. The area still attracts many Commonwealth visitors, keen to find out more about this period of history, which shaped society today.
"It's hard to comprehend today, but a century ago there was no easy way of saying goodbye to your husband, father, brother or son, buried on the other side of the world" said Katrien Timmermans, VISITFLANDERS.
"Today Flanders Fields is so much more accessible. Each year thousands of Australians make the pilgrimage to Flanders Fields to pay their respects to those young Australians who lost their lives."
"Flanders Fields has become a symbol of the importance of peace, it tells the story of the First World War in touching ways - in the museums, memorials, and in the lovingly maintained cemeteries, where so many Australians are buried," she said. "Each and every night, as has been the tradition for ninety years, the Last Post is played under the Menin Gate in the town of Ypres. It's a moving ceremony that honours the fallen of WWI."
A special Australian Commemoration Ceremony to mark the Centenary Anniversary of the Battle of Passchendaele will be held in Flanders Fields at Polygon Wood on September 26. This year the ceremony will be attended by the Governor-General, His Excellency General the Honourable Sir Peter Cosgrove AK MC (Retd). Each year an ANZAC Day Dawn Service commemoration takes place at Polygon Wood, Flanders with a number of ceremonies following throughout the day.
For more information on Flanders Fields go to VisitFlanders.com or Flandersfields1418.com
ABOUT VISITFLANDERS:

VisitFlanders is the official agency of the Government of Flanders responsible for the development and promotion of tourism to Flanders (the Northern part of Belgium) and Brussels; the region includes Ypres and the 'Flanders Fields' area, synonymous with the First World War. For more information see: www.visitflanders.com www.flandersfields1418.com
SOCIAL MEDIA:

#FlandersFieldsStreetArt #Passchendaele100, Twitter @FlandersWWI Facebook.com/flandersfields1418, Instagram Flandersfields14_18
885206